Partnership with the eco Complaints Office
Originating from an initiative of our member companies in 1996, we can now look back on more than 25 years of expertise in the field of youth media protection and in the fight against illegal content with the eco Complaints Office. Expertise from which our partners should also benefit. We want to support member companies and other interested parties in their different practices and workflows. Furthermore, in cooperation with member companies and other network partners, we want to combat illegal content relevant to the protection of minors, sensitise multipliers and Internet users to risks and possible responses, and continue the important exchange with political actors in a variety of ways.
Effective cooperation with companies in the Internet industry has always been essential for the eco Complaints Office – this approach is to be stepped up even further with our current partnership models.
Become a partner and benefit from the individual offers of the eco Complaints Office!
Do you have any questions? Contact us!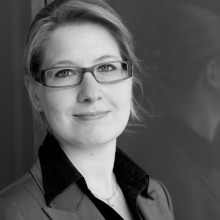 Alexandra Koch-Skiba
Head of eco Complaints Office
alexandra.koch-skiba(at)eco.de
"For the Good of the Internet" Partnership Packages 2023
Generate visibility for your business while sponsoring a neutral authority and sustainable processes: for the Good of the Internet. Benefit from the new individual partnership models for 2023:
Logo/website banner for sponsor
Mention on the CO website ("Wall of Sponsors/Partners")
Logo placement at events
Logo/website banner for sponsor
Mention on the CO website ("Wall of Sponsors/Partners")
Logo placement at events
Mention in the context of the publication of the CO Annual Report
Article/interview in the eco newsletter + marketing via eco social media channels
OR:
Technical article on the CO website (as "Sponsor of the Month")
Logo/website banner for sponsor
Mention on the CO website ("Wall of Sponsors/Partners")
Logo placement at events
Mention in the context of the publication of the Annual Report
Article/interview in the eco newsletter + marketing via eco social media channels
OR:
Technical article on the eBS website (as "Sponsor of the Month")
Involvement (e.g. 5-minute speaker slot) at an event of the CO
OR:
Online in-house training
OR:
Test of your existing complaints procedures
Logo/website banner for sponsor
Mention on the CO website ("Wall of Sponsors/Partners")
Logo placement at events
Mention in the context of the publication of the Annual Report
Article/interview in the eco newsletter + marketing via eco social media channels
OR:
Technical article on the CO website (as "Sponsor of the Month")
Preferred, active involvement (e.g. as a speaker) at CO events including prominent logo placement in the event area; logo in the digital programme; statement in the digital post-event report.
Activities from the individually chosen thematic focus