eco, with more than 1,100 member organizations, is the largest Internet industry association in Europe. Since 1995, we have been instrumental in the development of the Internet in Germany, fostering new technologies, infrastructures and markets, and forming framework conditions. Together with and for our members, eco shapes the development of the Internet, promotes new technologies, infrastructures and markets, shapes framework conditions and represents the interests of its members vis-à-vis politics and in international bodies.
Benefit from special conditions on eco services, such as CSA, and DCSA, along with many partner events, and receive free membership in EuroCloud Deutschland_eco e. V., the German arm of EuroCloud. Ensure a competitive advantage through exclusive information about activities in the ICT industry, as well as research and survey results. Get involved in the competence and expert groups. Contribute your expertise and work with specialists to develop guidelines and quality standards for the market.
In Cologne, Frankfurt and Berlin, our state of the art seminar rooms and video conference facilities are available free-of-charge for your meetings and events.
Our staff can help you realize your interests in the Association and advise you in the selection of events and useful contacts from our network.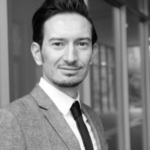 Peter Joniec
Manager Member Recruiting
+49 (221) 7000 48 - 145
peter.joniec(at)eco.de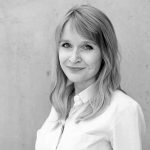 Katrin Mielke
Membership Manager
+49 (221) 7000 48 - 173
katrin.mielke(at)eco.de
Let us convince you of our membership advantages
eco & Partner Events
More than 1,100 member companies and over 100 events: Our good contacts in politics and business offer you a unique starting point. Meet decision makers, new business partners and customers. Exploit the synergies and sales potential or hold inspiring discussions with relaxed get-togethers. All Events can be found at international.eco.de/events.
Your presence & expertise with us
Interviews, podcasts, articles: Take advantage of our promotional tools, through video and podcast interviews, as well as joint public relations activities – helping to increase your publicity. Jointly organized road shows and trade fairs to suit your budget create win-win situations.
Exclusive information and studies
Always well informed: Benefit from exclusive content and up-to-date information on legislative initiatives and political developments that influence your framework. All exclusive studies and surveys are free of charge for members and are available in the members+ members area.
free EuroCloud Germany - Membership
One contribution - two memberships: EuroCloud is the only European, multilateral and manufacturer-independent cloud association. EuroCloud creates transparency and, as an independent industry association, is committed to promoting the cloud market and provides orientation aids for greater trust in the cloud and better market transparency. eco members can apply for free membership of EuroCloud Germany. Further information can be found below EuroCloud.de
Political representation of interests
Business unit Politics & Law: As one of our most important tasks is to represent the interests of our members vis-à-vis politics and in national and international bodies. Develop opinions, guidelines and market-changing recommendations in expert and competence groups. For further information, please visit politik-recht.eco.de.
Free Legal Consultations
Creating legal clarity: With a strong team of differently specialized attorneys, we at eco have been involved in all legal questions concerning the Internet for many years. We are happy to pass on our collected know-how exclusively to our members. Information about this service can be found on the website of the eco Legal Consultations.
Special conditions at eco Services such as DE-CIX and CSA
Save money with the eco Services: Whether it's an independent seal of approval, cost effective data exchange, or a point of contact for malware and illegal content: eco services cover it all to support markets, companies and Internet users alike. You will find all our services here
Free booking of our Meeting Rooms
Cologne, Berlin or Frankfurt: eco members use our seminar rooms and video conference facilities once a quarter free of charge for their meetings and events. Further information about our rooms can be found hier.