With a strong team of lawyers, each with different areas of specialization, we at eco have been focusing for many years on legal questions regarding all aspects of the Internet. We provide our collective know-how exclusively to our members.
Exclusively for Members of the eco Association
We offer every eco member an annual allotment of legal advice free of charge. These consultations focus on German law, and it is also possible to consult on the European directives. Consultations regarding other EU member states and non-European countries cannot be provided.
You are in the right place for your questions and concerns in the following areas:
German
Telecommunications law
E-commerce law
Competition law
Copyright and Trademark law
Remote Sales law
Liability
Data Protection law
Contract law
Examination of search warrants, requests for information, e.g. for copyright violations
Quick check of planned or existing offers and services or content with regard to criminal law.
Youth Media Protection law
European
If you would like to take advantage of our free Member Service, simply write to us at:
We will be in contact with you as quickly as possible, and are happy to support you with an introductory consultation on general or specific questions for the legal areas listed above.
Please note that in conjunction with our Services, we are unable to undertake any written correspondence on your behalf. We are happy to recommend competent colleagues in renowned chambers, for the case that we are unable to conclusively resolve your particular concerns through our member consultation.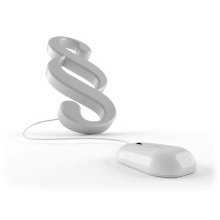 eco – Verband der Internetwirtschaft e.V.
Professional Services Department
Lichtstrasse 43h
50825 Cologne
+49 (221) 7000 48 – 0
legal.advice(at)eco.de