eco offers expert advice for successful marketing emails
More revenue potential for SMEs with email campaigns
Simple measures for increasing reputation, ensuring legal certainty and protecting against tampering
Using the tips in this guide, bulk emails actually land in the inbox of the recipient: eco – Association of the Internet Industry has published its "Best Practices for E-Mail Marketing". It contains valuable advice from experts, especially tailored for small and medium-sized enterprises (SMEs). "In our guide, we show senders how they can successfully build their e-mail marketing using simple measures. In this way, marketing e-mails actually reach the receiver because the mail servers accept them, and don't sort them into the junk or spam folders," says André Görmer, Senior Manager Deliverability at Mapp Digital and Leader of the Competence Group E-Mail at eco – Association of the Internet Industry.
Specifically, the tips relate to improving the reputation of the sender, ensuing greater legal certainty, and making the sender tamper-proof; because mailbox providers want to protect their customers and their own infrastructure against unwanted messages. To decide whether they deliver a message to the inbox or to the spam folder, they have a very close look at the sender. "E-mails that receivers really want can easily find their way to the inbox. When receivers open, click on or forward messages, this has a positive impact on the reputation of the sender," according to André Görmer.
Tamper-proof sender addresses
The reputation of the web addresses and attachments also influence the judgement. The mail servers also use external reputation data, such as blacklists with IP-addresses or whitelists like the CSA (Certified Senders Alliance). So that the sender cannot be falsified by cyber criminals, the guide recommends establishing the authenticity with e-mail authentication protocols like DMARC. Working with professional e-mail service provider (ESP) creates the technical foundations.
As a further important criterion for success, the guide recommends well-maintained mailing lists. A certain number of bounces, or undeliverable messages, are acceptable. However, companies should delete hard bounces, or permanently undeliverable addresses, from their lists immediately. In this way, spam traps – inactive e-mail addresses that providers monitor, in order to improve their filter algorithms – can be avoided.
More revenue potential with e-mail marketing
The eco Association guide also informs readers about the legal regulations that form the basic requirements for all successful e-mail marketing campaigns: All receivers must have actively subscribed to the newsletter, in that they provide informed consent to receive it. The paper recommends "Double-Opt-In" as the most standard and most reliable method, in which the receiver, after giving consent, is sent a further e-mail with a confirmation link. "In this way, false subscriptions and spam traps can be avoided, creating a valuable marketing list," says André Görmer. "If small and medium-sized enterprises bear the guide's tips in mind, they will be able to create a successful e-mail marketing program."
Download the guide "Best Practices for E-Mail Marketing": https://e-mail.eco.de/wp-content/blogs.dir/26/files/eco_best_practices_for_email_marketing.pdf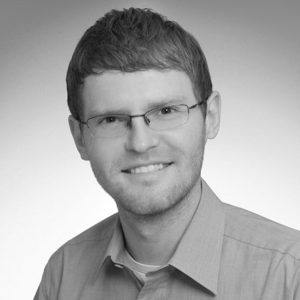 Contact Person
Engineering Manager CSA - Ansprechpartner E-Mail

Alexander Zeh

+49 (221) 7000 48 - 171

alexander.zeh@eco.de