Two years down the line, and the world's most important IoT congress – the Mobile World Congress (MWC) in Barcelona – could open its doors once again and the eco Association was there, live in person. As part of the NRW pavilion, eco and several member companies were able to present themselves on location.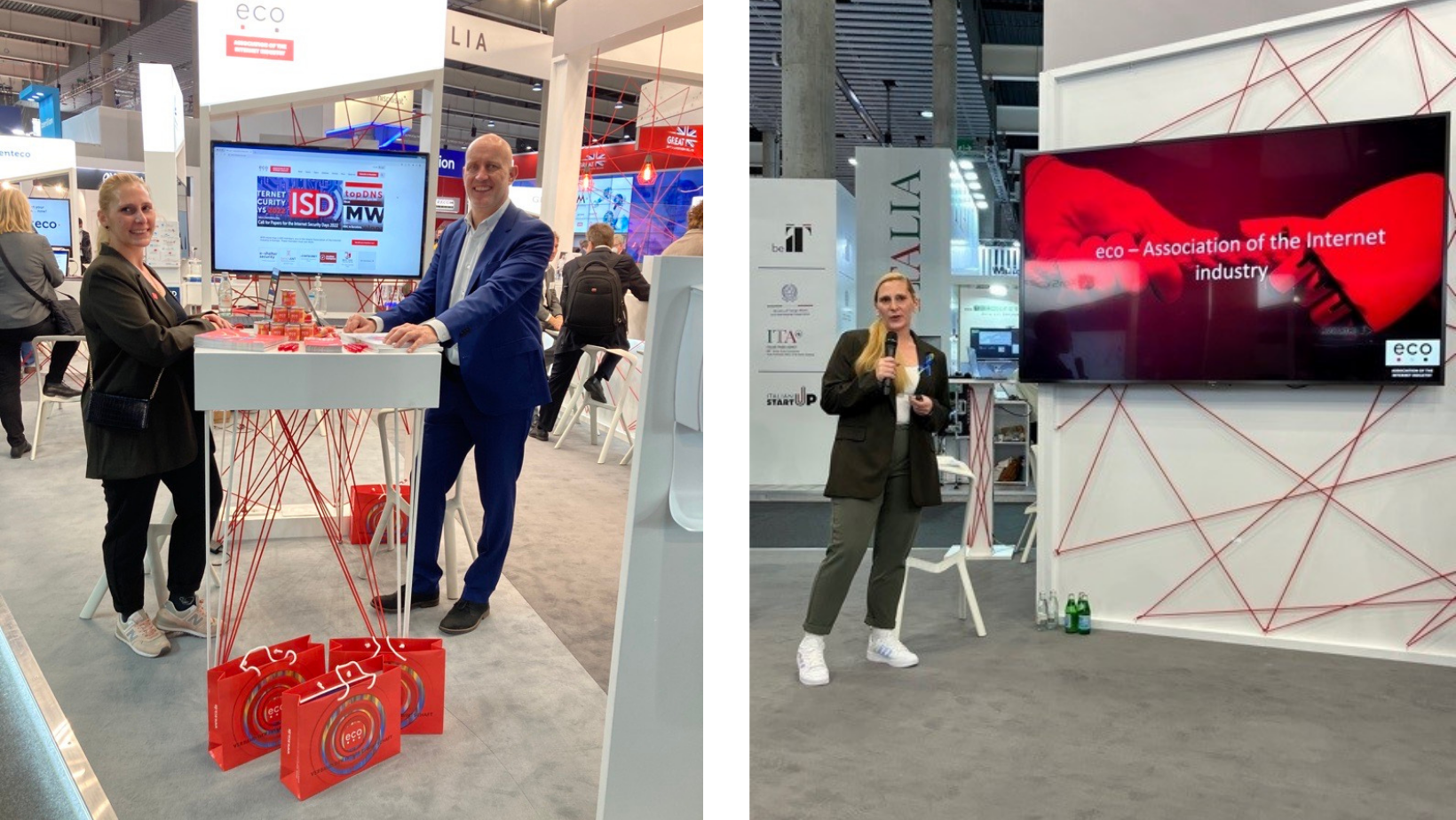 The core topics of the MWC this year included:
5G: a pervasive focal point in all fields;
Healthcare: a branch which is more and more in focus and which many innovative approaches and developments are helping to advance;
Smart City: an omnipresent topic with exciting developments and innovations.
On this topic in particular, the eco Association was able to make a strong mark in presenting the results of its study "The Smart City Market in Germany: 2021-2026", and it also successfully launched the booth programme at the NRW Pavilion. Multiple additional member companies brought their on-site expertise to the congress. Christian Pereira, Managing Director at grandcentrix, provided exciting insights on the topic of "Gamechanger Narrowband IoT for the Smart City", while Dr. Bettina Horster, eco's Leader of the IoT Competence Group, gave a presentation on the topic of "Process Innovation in Elderly Care through IoT and 5G" on the large MWC stage.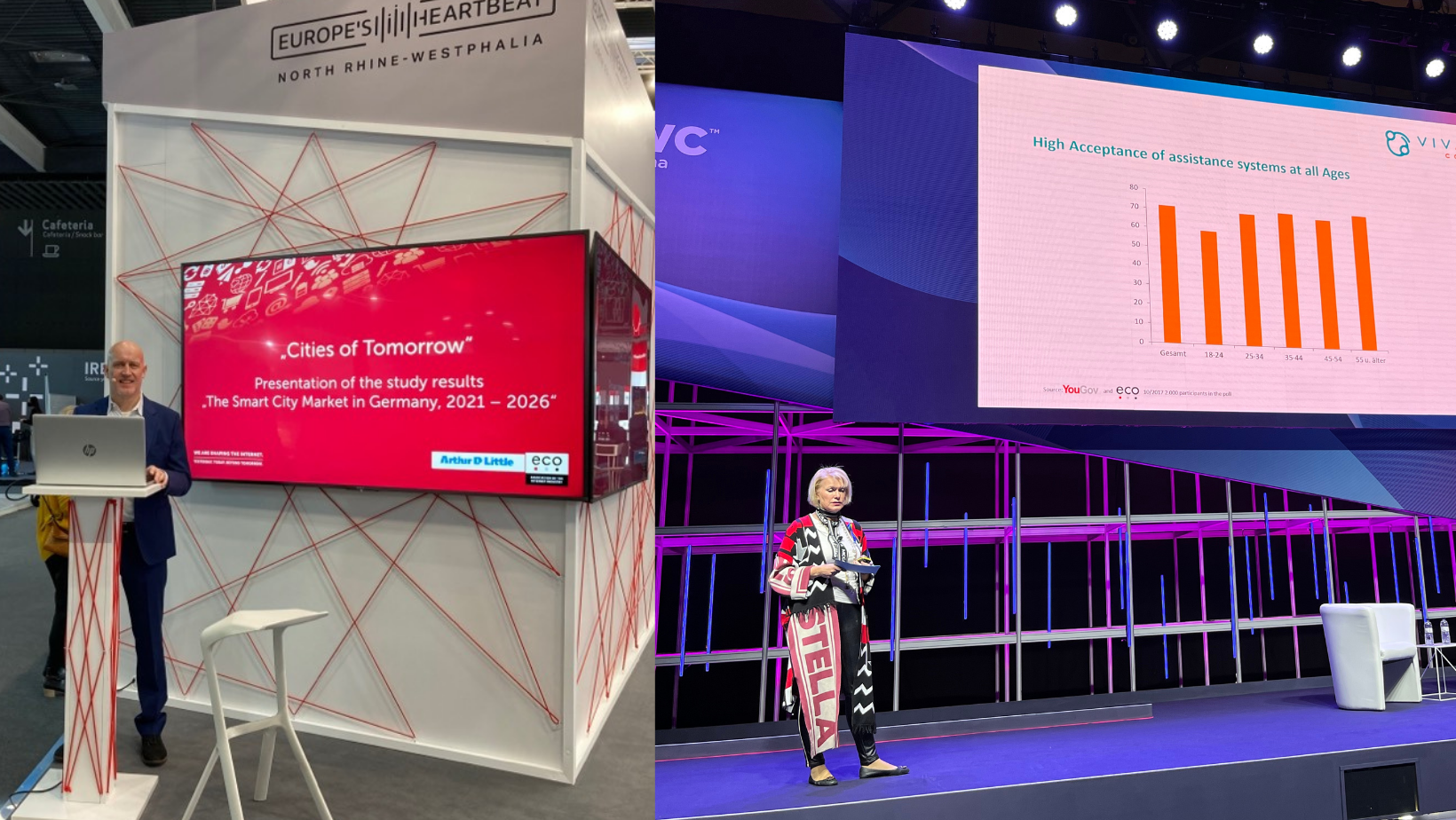 Overall, eco can look back on its successful participation at the MWC in Barcelona, which was stacked full of highlights. In addition to great conversations and exciting presentations on our own focal topics, we gained fresh insights from the IoT sector and interesting impressions of industry developments.