Study
The Smart City Market in Germany
2021-2026
The German Smart City Market 2021–2026
The Smart City market is booming: The study by the eco Association and the management consultancy Arthur D. Little forecasts an average annual growth in Germany of over 17 percent. This corresponds to an increase in revenues of over 46 billion Euro within five years. Market drivers, trends and challenges for a total of nine segments of the German Smart City market are described in detail.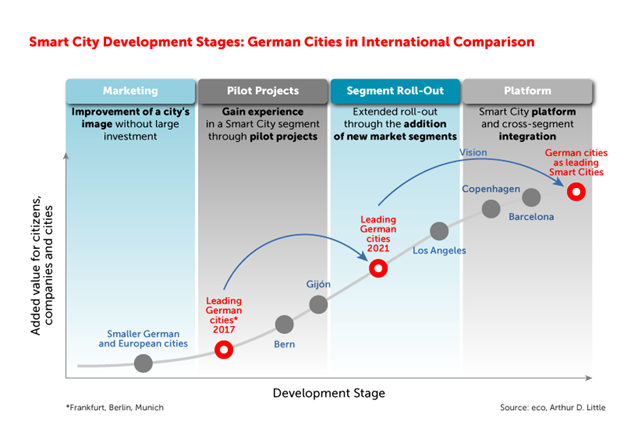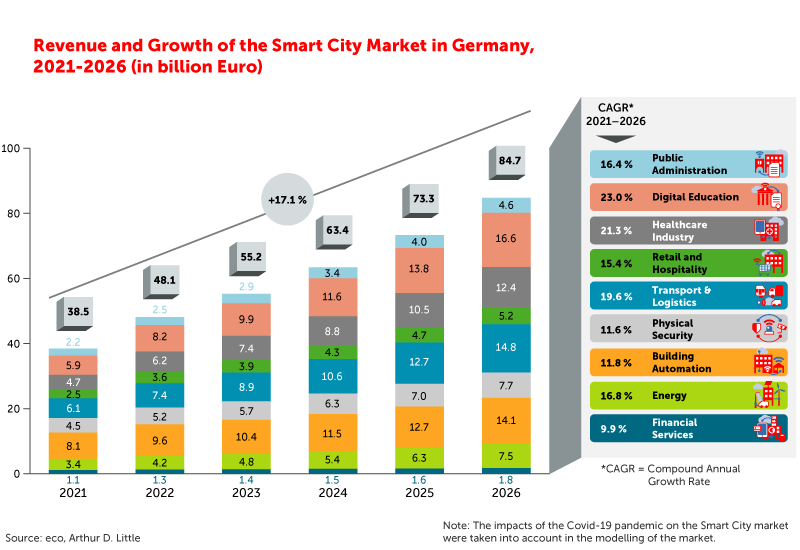 Reality Check for the Smart City Ecosystems
Gain valuable insights from the 56-page study "The Smart City Market in Germany 2021-2026" into the development and potential of Smart Cities in the coming years. Special thanks go to our members and supporters NetCologne, Cloudflare, Uber and Vodafone, who have played a key role in supporting this study.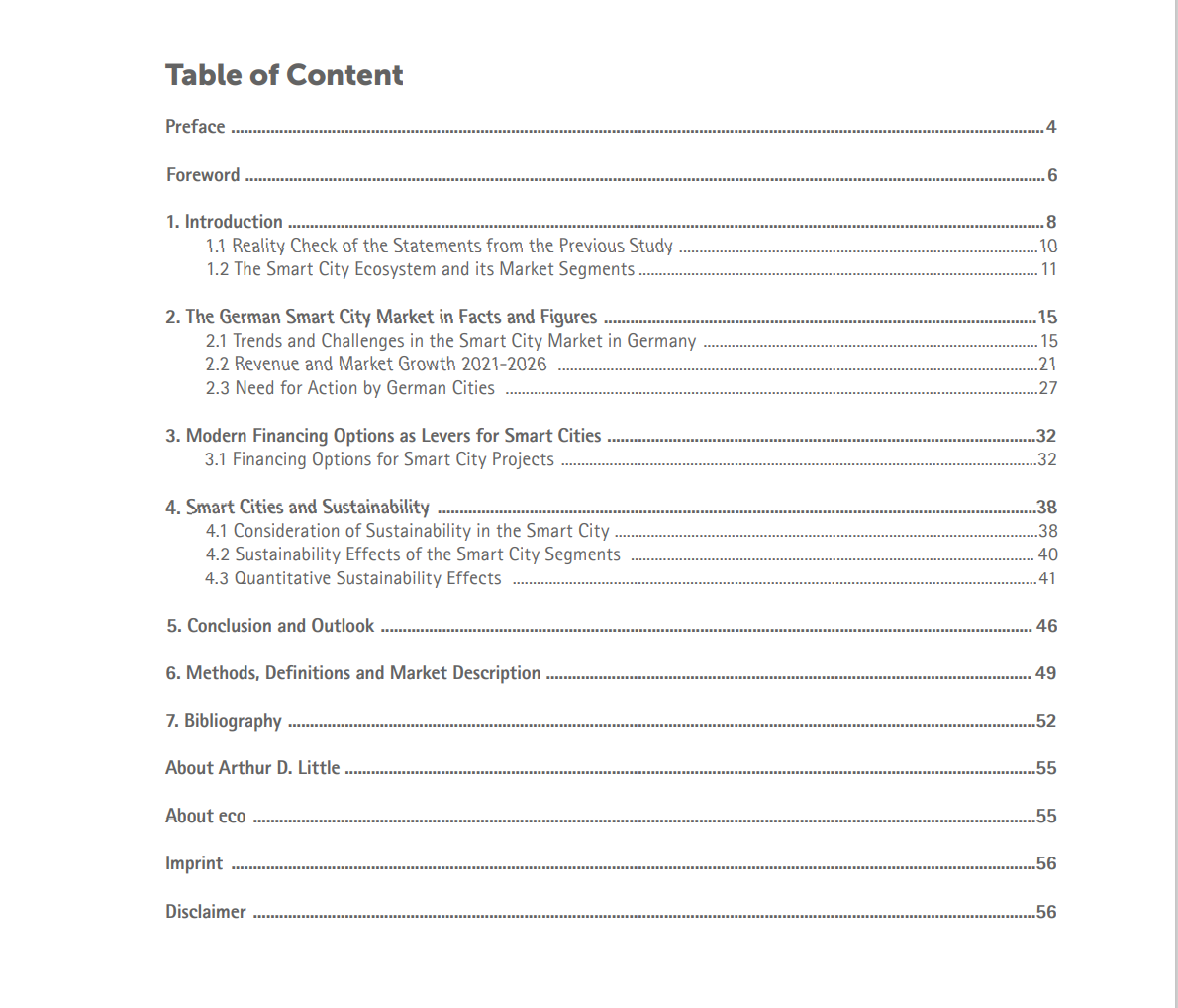 Thanks to our study partners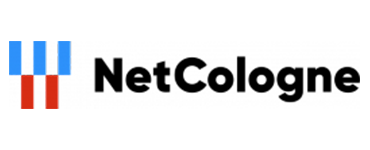 Receive the study free of charge
Log in to our members+ portal and download the study free of charge. Don't have an account yet? Write to us: member@eco.de.
Enter your data and receive the study as a download by email.