At the cross-competence group event "IoT CG/ Data Centre CG: Data Centres as an Integrative Element of Sustainable Smart City and Smart Building Solutions", which was jointly implemented with ABB and its subsidiary Busch-Jaeger Elektro GmbH, eco Association started the discussion on the topic of smart ecosystems with various experts from the IoT and data centre environment. A clear image emerged of how indispensable data centres are for IoT projects in all areas and, particularly for applications in the Smart City. Topics discussed in the event included the Smart City market in Germany, the German data centre market in comparison to the rest of Europe, and sustainable solutions for Industry 4.0 and the data centre industry.
A functioning digital infrastructure is the basis of a smart ecosystem. "Data centres are an essential part of the digital infrastructure and thus form the foundation of a Smart City and corresponding IoT applications," says Dr Bettina Horster, Head of the IoT Competence Group at the eco Association and Board Member of VIVAI Software AG. The study "The Smart City Market in Germany: 2021-2026" published by eco Association jointly with Arthur D. Little in 2021, has already made it clear that connectivity, connection via providers, carriers, but also data centres and cloud providers are quite simply the enablers of the Smart City. All downstream applications will not function without the corresponding infrastructure and capacities in data centres.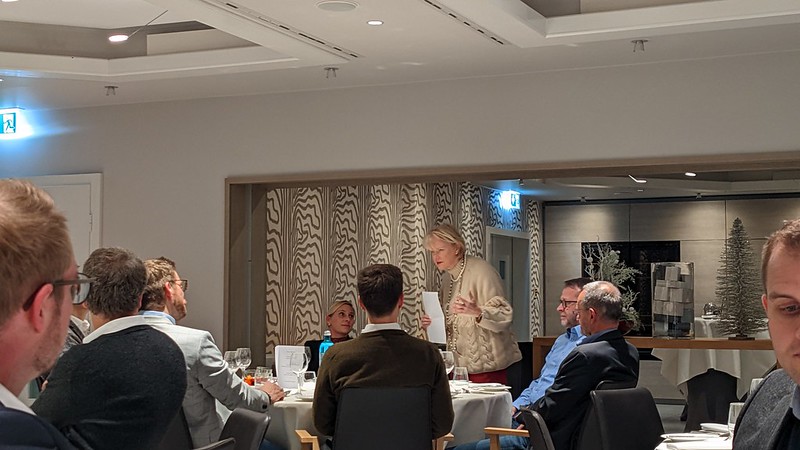 But the data centre industry in particular is facing some challenges:
Market development
Finding locations
Electricity price development
Sustainable solutions
In cooperation with the speakers, some ideas and momentum could be generated and different approaches to the current challenges of the data centre industry were discussed. The participants also gained an insight into smart manufacturing at Busch-Jaeger Elektro GmbH and the ABB "Mission to Zero" concept implemented at the Lüdenscheid location for almost CO2-free production locations.
The German data centre market in a Europe-wide comparison
With a sales forecast of over 33 billion Euro by 2028 and growth of 13 per cent, the colocation market in Europe is in robust shape and is growing steadily, as pointed out in his presentation. This is due to the increasing capital requirements for owning and maintaining large IT compute capacity as a driver to move data. However, this growth creates another challenge: Digitalisation is not possible without electrification. Above all, data centre operations must be secured 24/7. Germany is in the growth phase of digitalisation, which has both advantages and disadvantages: The degree of digitalisation in Germany is less than 10 per cent, so data centre provision in Germany is also still in its infancy.
Outlook for the German data centre market
The Frankfurt metropolis is not available for new data centre locations until 2028; however, this also offers new location opportunities. New data centre markets can thus be created in Berlin, Düsseldorf/Cologne, Hamburg, Mainz, Mannheim/Heidelberg, Munich and Stuttgart. In addition to the challenge of new locations for data centres, the topic of energy is also becoming much more significant. The energy supply is becoming considerably more complex, and its digitalisation is becoming a success factor for new data centre locations. CO2 prices will also continue to rise. Energy efficiency is taking on a new significance against the backdrop of high prices. Electricity and gas prices will remain high in the medium term and solutions are needed to increase energy efficiency. Furthermore, there is the need for CO2-neutral construction and conversion of data centres through decarbonisation of heat and electricity: Increasingly stringent regulations (at both German and European level) are compelling all companies – including data centres – to produce CO2-free products.
Mission to Zero
The "Mission to Zero" concept from ABB shows how an almost CO2-free production location can look and function. The vision of energy-autonomous and CO2-neutral industrial production has become a mission. This project could be realised at Busch-Jaeger, the world's first almost climate-neutral and cost-optimised production location of the ABB Group. A visible sign of this is a solar power plant directly on the company premises.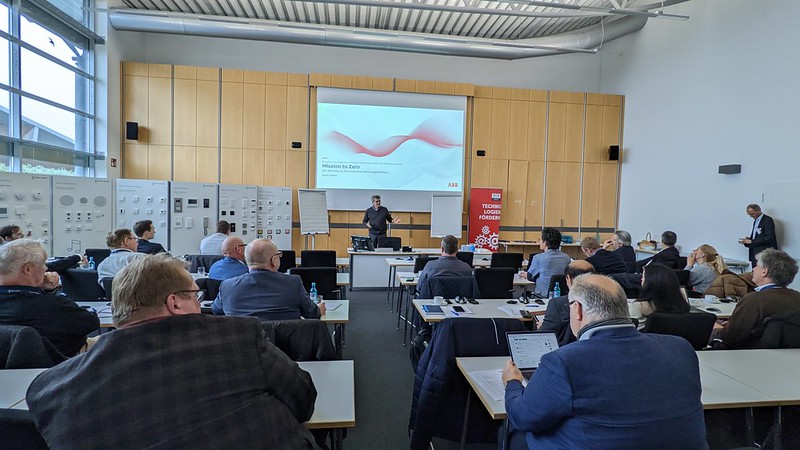 The photovoltaic system is part of a holistic solution. The solution covers all aspects of energy generation and distribution and makes it possible to cover up to 100 per cent of the electricity demand on sunny days. However, the real advantage only arises when all components are digitally connected to each other and can be controlled in the context of energy efficiency, sustainability and resource conservation. The PV system in combination with a combined heat and power plant, which operates with twice the energy efficiency of a coal-fired power plant, can generate around 14 per cent more energy than is needed at the location. The showcase location saves around 630 tonnes of CO2 annually and thus makes a significant contribution to improving the climate and environmental situation at ABB in Lüdenscheid.
Manufacturing at the location also benefits from the mission. Because this is also part of the holistic solution. Through the digitalisation and automation of various production processes, smart manufacturing can be controlled much more efficiently and in a more demand-oriented manner.
Narrowband IoT – Connectivity in the Smart City
In order to implement digitalisation and especially IoT projects, you need not only capacities in data centres, but also connectivity as an important building block of the digital infrastructure.
In principle, interconnected devices of all kinds can be found in the IoT, whereby the data transport in both directions often forms the predetermined breaking point and reliable transmission options are required. Narrowband IoT (NB-IoT) offers several advantages, especially for Smart City applications and the industrial sector.
Especially in global terms, many transmission technologies do not function properly or are too complicated or too expensive, as Christian J. Pereira, COO of grandcentrix and IoT Advisory Board Member at eco Association, explained in his presentation. Mobile phone communication in particular is very expensive globally and generates enormous power consumption.
NB-IoT is a data transmission standard tailored to the reliable transmission of small amounts of data, telemetry data. It is considered a building block for efficiency and innovation when it comes to connectivity in the Internet of Things. NB-IoT is available internationally and has also been available in Germany for about three years.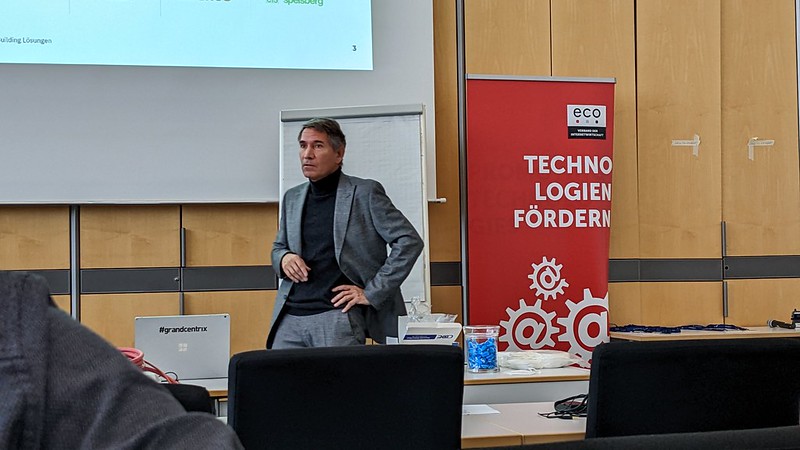 Advantages of Narrowband IoT
Narrowband IoT has a narrow bandwidth and consumes less energy. The batteries in the sensors that work in such networks and transmit the data signals last up to ten years.
The specific advantage of NB-IoT is good building penetration. NB-IoT sends and receives data, even where a mobile device no longer has reception. Thanks to the lower network load caused by narrow bandwidths, it is possible for individual radio cells to allow up to 50,000 devices to communicate without interference. Particularly when it comes to interconnection of machines, narrowband IoT can be a fast and simple solution that is also suitable for retrofitting devices and can thus also be used well for smart maintenance, for example.
Sustainable solution concepts for data centres
The data centre industry is facing a number of challenges, particularly with regard to sustainability and energy efficiency, and primarily in terms of waste heat utilisation. In future, there will be a demand for new and further models for the sensible reuse of waste heat. The first concepts and projects have already been established or are being implemented. For example, there are pilot projects to utilise waste heat for new housing developments and to feed the heat into the local heating network. Other possible utilisations include:
Waste heat utilisation in agriculture (e.g., greenhouses, fish farming)
Waste heat utilisation for industrial processes (e.g., drying and preservation processes)
Waste heat in the building sector (e.g., water heating, green facades)
Waste heat utilisation in cities and municipalities (e.g., road frost protection, sports field heating)

But other possibilities for the utilisation of waste heat are also being discussed. The use of heat storage systems, or more precisely phase change heat storage systems, could also be a useful addition here. This would enable the waste heat from the datacentres to be stored for a slightly longer period of time and brought to the appropriate consumers when needed. This means that the waste heat could be utilised in a very targeted and flexible manner. Even if datacentres are already taking responsibility for heat utilisation, a reliable legal framework and smart concepts are also needed in the long term in order to be able to utilise more waste heat sustainably.
Conclusion:
The event showed that both data centres and the Internet of Things are in demand, especially in the context of Smart City, Smart Building and Smart Factory solutions and against the background of sustainable digitalisation. It requires a smart ecosystem that is thought of holistically from the foundation to the applications and services. This is how synergies can be created and used, yet also how sustainable solutions for the economy and society can be developed together. It remains to be seen what exciting developments the industry still has to offer.