The solutions are there – let's use them!
Whether it's to do with Smart City concepts that make our cities more habitable, resource-efficient and sustainable; digital technologies that support older people in their everyday lives in the course of demographic change; or digital platforms that promote cohesion: Discover selected use cases that illustrate how and where the Internet industry is already part of the solution.
DIGITALISATION AND SUSTAINABILITY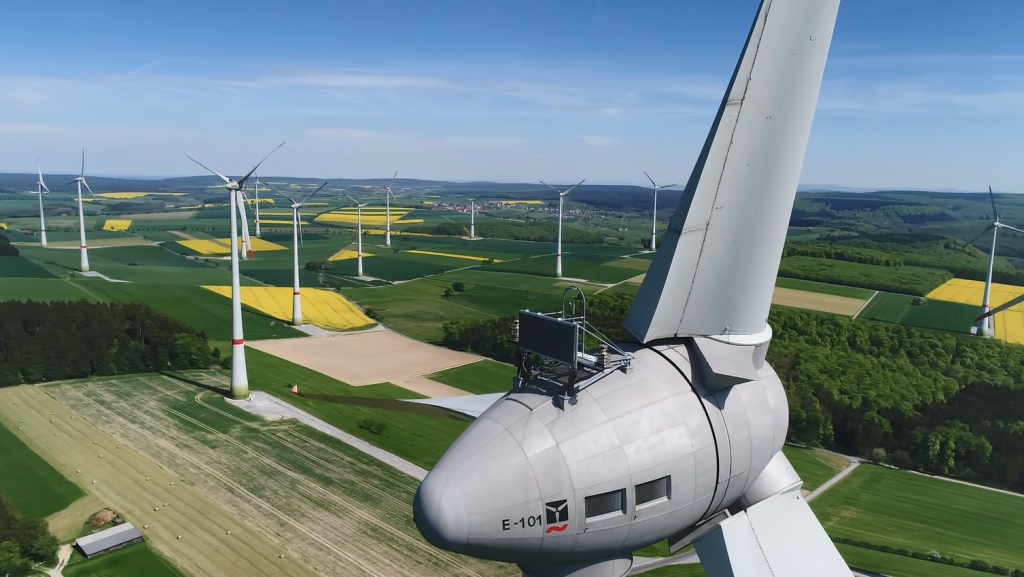 Hosting in the Wind Turbine
Together with WestfalenWIND, Zattoo is working on the climate-neutral broadcasting of the future. Through the green IT project windCORES of the wind farm operator WestfalenWIND, the TV streaming provider Zattoo is bringing its data centre directly into a wind turbine. And in doing so, it demonstrates that climate-friendly streaming is possible.
Swiss Future Farm – Digital Agriculture of the Future
On the Swiss Future Farm in Täniko, 5G applications from Huawei are being tested. With 5G, connected drones are monitoring fields with video cameras, and are thereby enabling the targeted and resource-saving use of water, fertilisers, pesticides and harvesters.
DIGITALISATION AND THE WORKING WORLD

DIGITALISATION AND SUSTAINABILITY

Data Centres' Waste Heat Utilisation
Intelligent energy for cities – the utilisation of waste heat from data centres makes it possible. This is demonstrated by a pilot project run by Mainova and Telehouse in Frankfurt. In future, at least 60 % of the new buildings and commercial units in Frankfurt's Westville district will receive waste heat from the neighbouring data centre.
IoT sensor technology facilitates safe everyday life for older people
In older age, many people would like to live as safely and autonomously as possible. However, from a certain point in time, an increasing number of older people need support in their everyday lives – be it a reminder to take medication, or assistance if they fall in their own home. The VIVAI AG business case shows how people who need assistance can be supported in their everyday lives by intelligent voice assistants, chatbots and IoT sensors.
DIGITALISATION AND HEALTH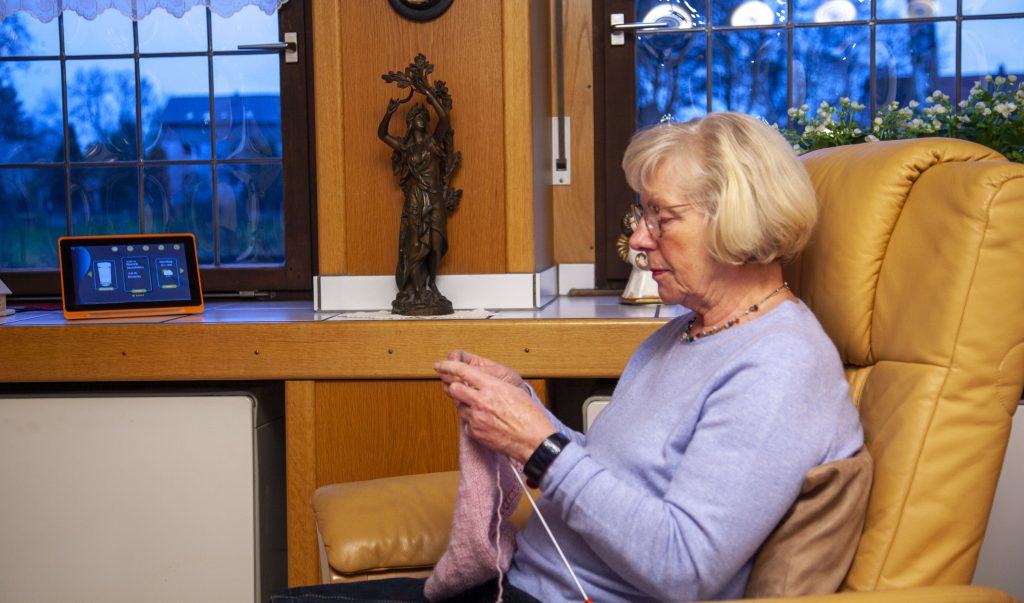 Additional case studies sought
Whether it's about protecting the world's oceans with robotics, AI in the fight against cancer, or reduced pesticide use through Smart Farming: we are seeking more case studies with concrete application scenarios that illustrate the positive impact of digitalisation on sustainability goals and societal challenges. Are you and your company also part of the solution? Then we look forward to hearing from you:
info@eco.de
.
BECOME PART OF THE SOLUTION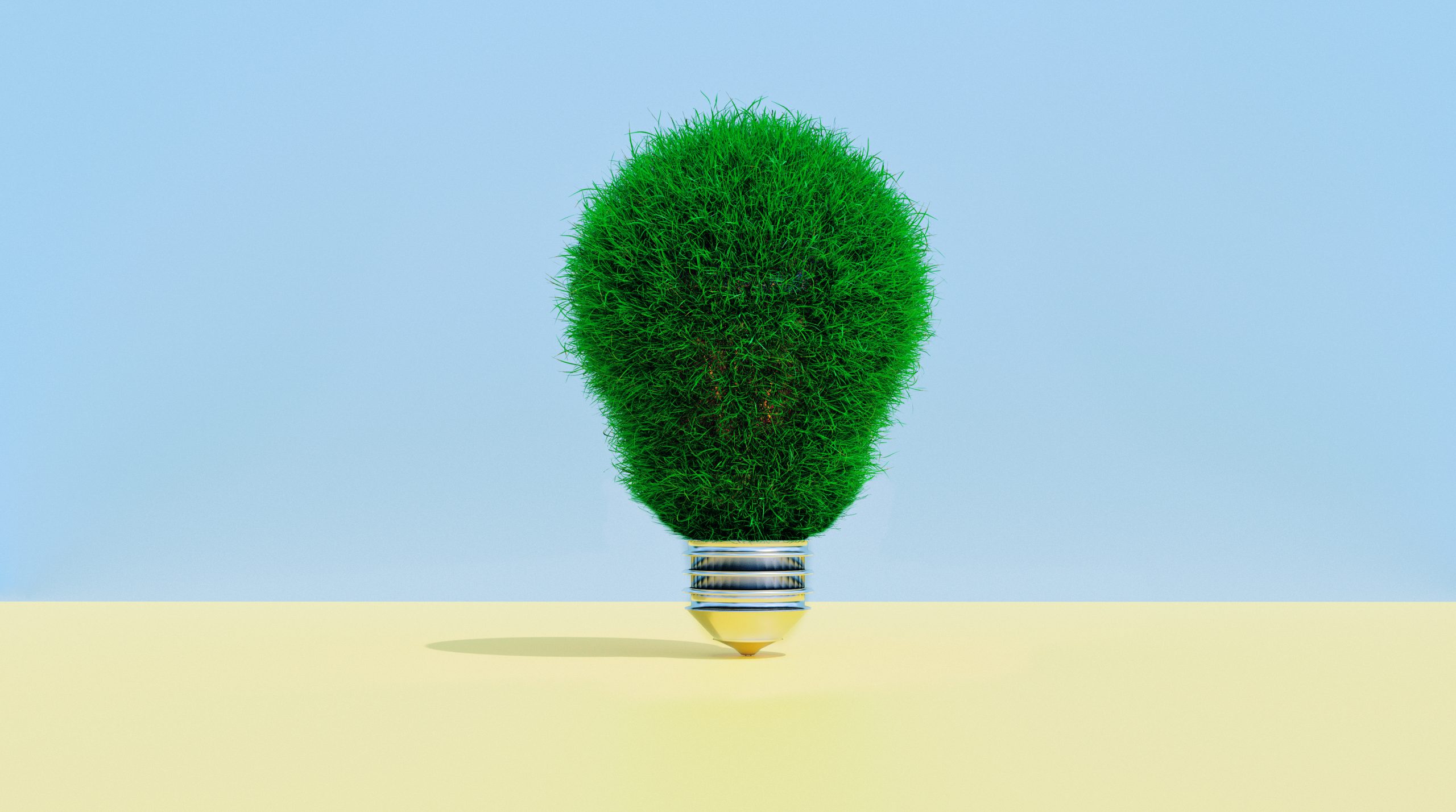 Putting a stop to climate change? This won't happen without digitalisation!
Smart technologies are the key to more CO2 savings and greater sustainability: the first part of our #JOINTHESOLUION report series illustrates how the data centre industry is using digitalisation and renewable energies to become climate neutral.
#JOINTHESOLUTION Where digitalisation is part of the solution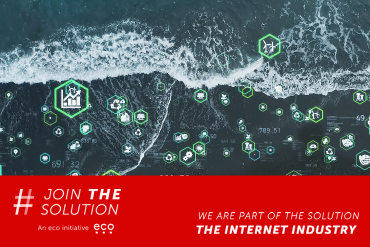 Digitalisation and Sustainability
Reduce CO2 emissions and conserve resources: Find out how smart technologies and digital solutions can contribute to this.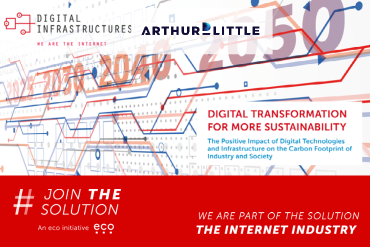 Study
Learn about the positive effects of digital technologies and infrastructures on the carbon footprint of the economy and society in our study undertaken in cooperation with Arthur D. Little.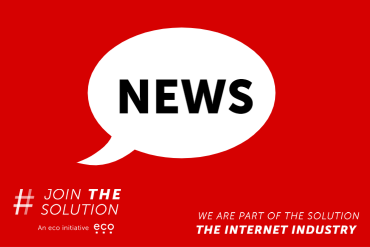 News
Press releases, interviews and news: covering our campaign #JOINTHESOLUTION "We are part of the solution – the Internet industry".