Digitalisation and Sustainability: The solutions are at hand – let's use them!
Today, the eco-balance of digitalisation is already looking positive; in multiple industry sectors, net CO2 is saved through digital technologies and applications. Connected mobility, for example, optimises traffic flows and will save up to 50 % of CO2 emissions in urban car traffic by 2030. By consistently utilising waste heat from data centres, all residential and office premises in Frankfurt could be heated in a CO2-neutral manner by 2030. One thing is for sure: Digital infrastructures and digital services are part of the solution and contribute to the UN's 17 Sustainable Development Goals in more than just an ecological manner.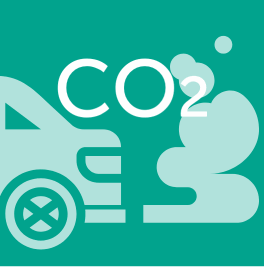 5.4 million tonnes
of CO2 emissions could be reduced per year from a transport perspective, if 40 % of employees worked permanently from home two days a week.
Putting a stop to climate change? This won't happen without digitalisation!
Smart technologies are the key to more CO2 savings and greater sustainability: How the data centre industry is using digitalisation and renewable energies to become climate neutral.
Study: "Data Centres in Europe – Opportunities for Sustainable Digitalisation"
DIGITALISATION AND SUSTAINABILITY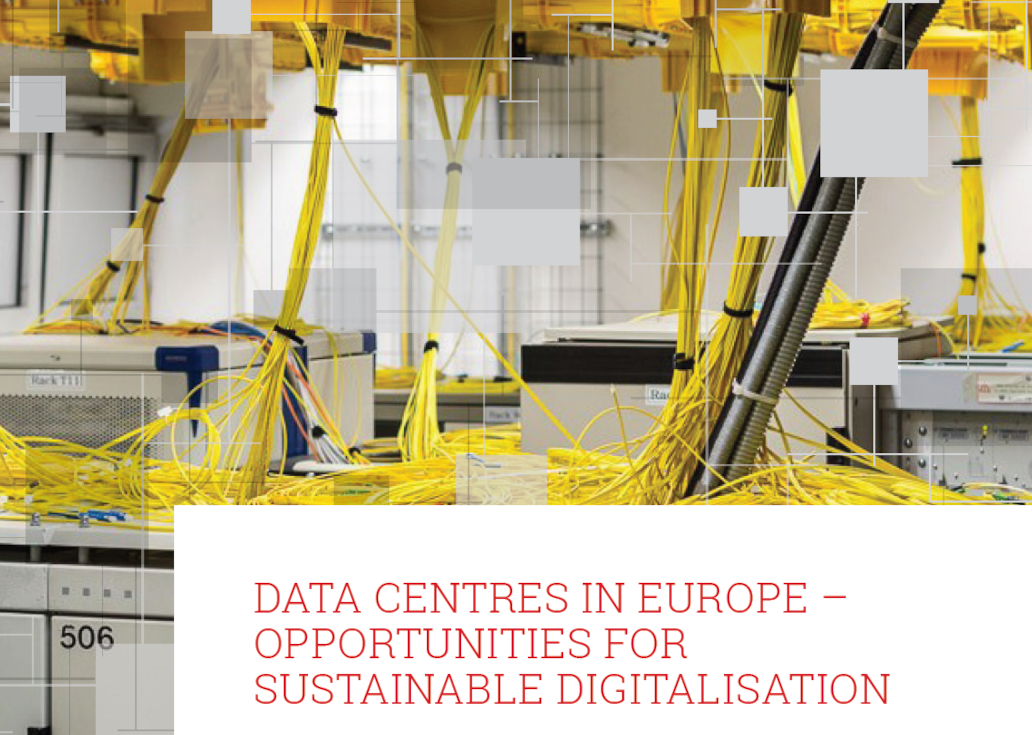 Digital technologies can make a major contribution to enabling Germany to achieve its climate targets by 2030. If policymakers invest now in research and funding for energy-efficient digital infrastructures as well as in a swift energy transition, this will significantly increase the potential for CO2 savings. Prerequisites for this include the creation of a functioning digital ecosystem of efficient data centres, a nationwide broadband network, a rapid roll-out of 5G networks, and energy-efficient programmed software.
You can learn more about this in Part 2 of the study "Data Centres in Europe – Opportunities for Sustainable Digitalisation", which was published by the Alliance for the Strengthening of Digital Infrastructures in Germany – founded under the umbrella of the eco Association – and undertaken jointly with the Borderstep Institute, with support from the Vodafone Institute.
Waste heat utilisation of data centres
Intelligent energy for cities – the utilisation of waste heat from data centres makes it possible. This is demonstrated by a pilot project run by Mainova and Telehouse in Frankfurt. In future, at least 60 % of the new buildings and commercial units in Frankfurt's Westville district will be supplied by waste heat from the neighbouring data centre.
DIGITALISATION AND SUSTAINABILITY

Data centres are part of the solution to save CO2
European data centres are the backbone of digitalisation and are already among the most energy-efficient in the world.
Further topical highlights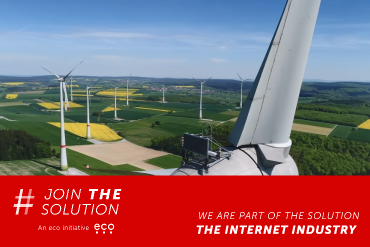 Best Practices
Case Studies: Discover more application scenarios of how and where digitalisation is part of the solution.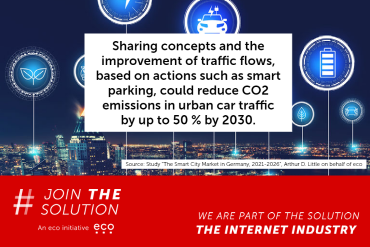 Facts and Figures
How do digital technologies help to reduce CO2 emissions, not to mention making everyday life easier for people? Tap into our facts & figures to learn the degree to which digital technologies are already helping to solve societal challenges.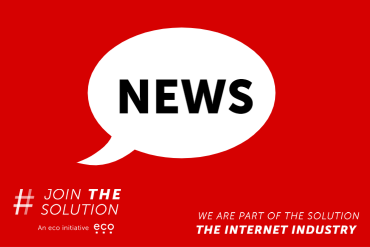 News
Press releases, interviews and news: all about our campaign #JOINTHESOLUTION: We are part of the solution – the Internet industry.