Hello Mr Bellof, hello Mr Schulz, we are pleased to welcome you as an eco member. 
Could you give us a brief introduction to your company, VS-Apps GmbH?
Are you familiar with the Pareto principle? Easy-to-implement changes ensure the greatest possible improvements. This is how we work at VS-Apps: instead of large software projects, we achieve the best digitalisation results with small business apps. For both large and small companies. 
Which digitalisation topics are particularly important to you?
Digitalisation is often thought of as too theoretical and big. Running projects that fail for image reasons is the wrong way to go. It is rather the small, quickly implementable measures that bring a competitive advantage. Whether digital onboarding for new employees or a company dashboard for more transparency internally and externally. Or a digital customer portal. All efficient and quickly implementable projects that work! 
What are particular challenges in your industry at the moment and how are you working on them?
The mechanical and plant engineering sector is largely made up of SMEs that mainly sell physical products. Such old-established ways of thinking need to be broken down. Nowadays, it is no longer important to physically own products, but to provide services. Linking the new focus on services with innovative IT approaches is one of the major challenges. Within the industry, there is a lack of internal IT know-how, so the companies resort to external specialists like us. The competition never rests: while some companies are in the fast lane, many German companies are still driving a horse and carriage on the autobahn. We are actively helping to make up this shortfall as quickly as possible! 
How do you expect your membership in the eco Association to support you in this regard?
We are in a very strong network in the eco Association, which also has a political voice. This strength is important so that together we can make a difference in Germany. We must all be driven by the desire to always be at the forefront when it comes to new developments. Especially when it comes to the exchange of new digitalisation concepts, we greatly appreciate the strong partnerships that are formed through the eco Association. 
What opportunities does digitalisation offer us in the future?
Pioneers like Amazon, Google, Tesla and Co. impressively show us what opportunities digitalisation brings with it. This is not just about increasing efficiency, but can even create completely new business models. Every company can benefit from this change. The world keeps turning, demands have changed and global competition never sleeps. Tackling the small issues right now is a great opportunity that must not be missed. 
Thank you very much for the interview, Mr Bellof and Mr Schulz! 
About Marco Bellof and Florian Schulz:
Marco Bellof and Florian Schulz are joint Managing Directors of VS-Apps, an app development and digitalisation company in Aachen. They met while studying electrical engineering, information technology and computer engineering at RWTH Aachen University. Both have already helped shape many innovative digitalisation projects for Deutsche Post from various roles at StreetScooter GmbH. Marco and Florian have experienced different perspectives from being software engineers, multiple project managers to development managers. This knowledge has enabled them and their team of experts to successfully support both small and large companies in their digitalisation efforts over the past few years. They have used their accumulated knowledge to successfully implement existing software solutions for customers or to develop their own innovative solutions.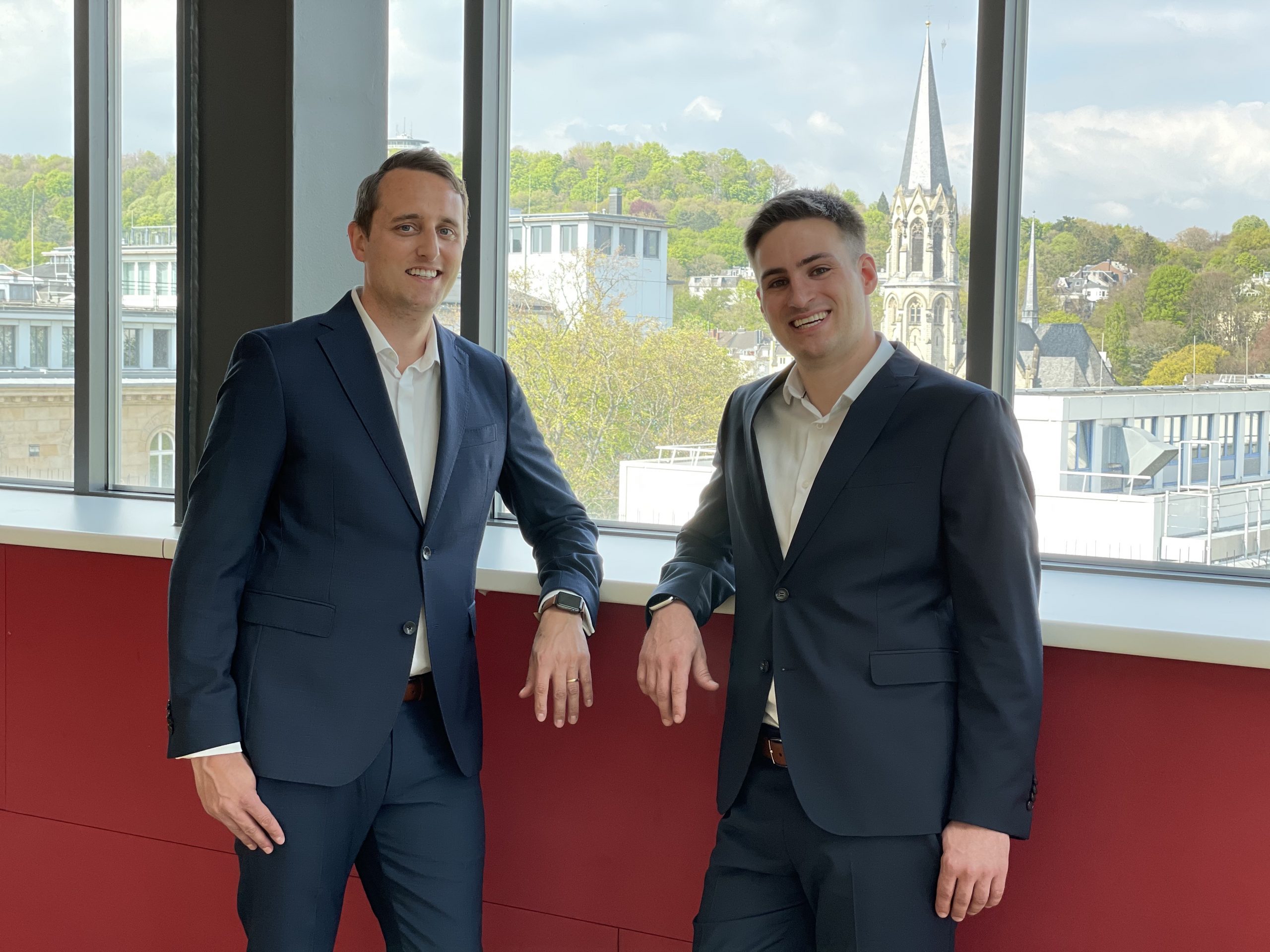 Marco Bellof (links) und Florian Schulz