Whitepaper
Blockchain in SMEs
Prerequisites and Challenges, Security and Data Protection
The hype is over – but the technology is here to stay!
Blockchain has made the leap into the public arena: Daily newspapers, business magazines, news portals and blogs are reporting almost daily about the new technology, which is the foundation for the crypto currency Bitcoin. And it's not only IT companies that are exploring blockchain. Insurance firms, logistics companies, banks, stock exchanges, and companies from numerous other sectors are working on scenarios for possible applications.
What initially looked like a hype is now becoming established as a trend with a highly promising future. As a quintessential cross-sectoral technology, blockchain has the potential to revolutionize entire value chains – because it enables the transaction of values in digital space without the need of an intermediary, and it represents a new, efficient method for the verification of data and data transfers in multi-stakeholder systems.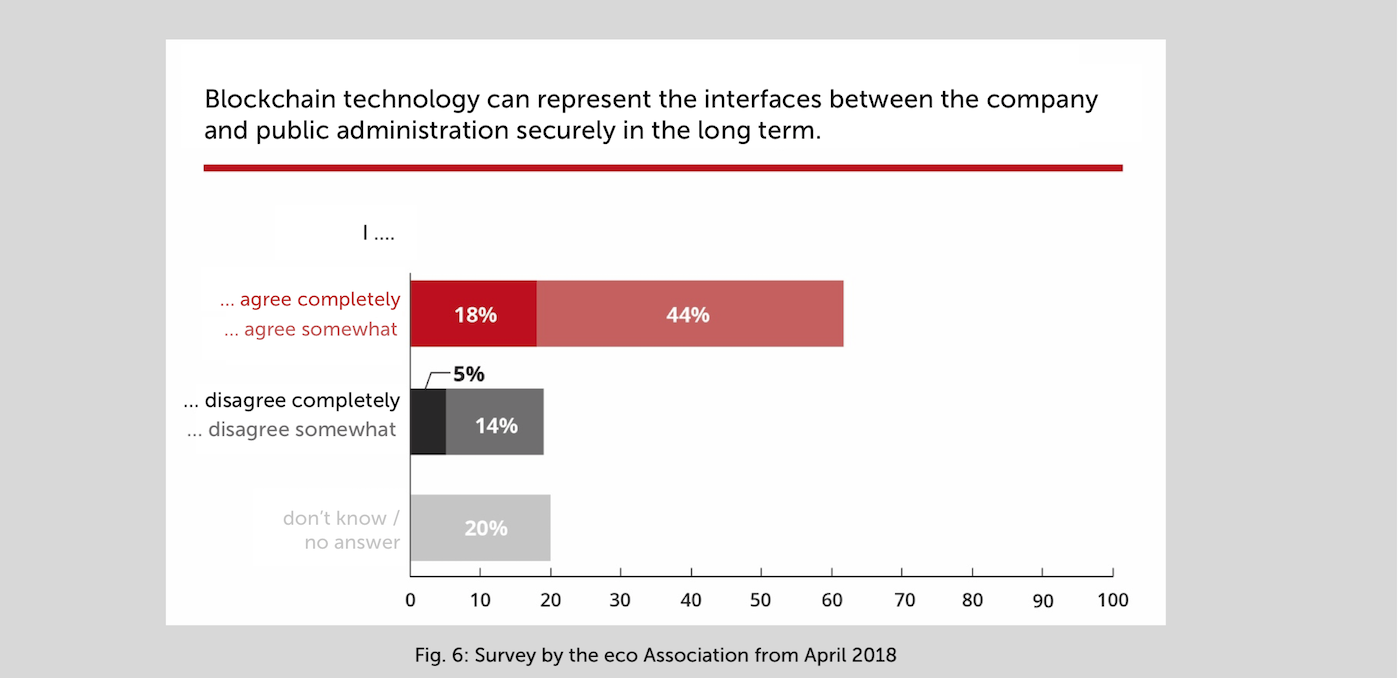 Reality-check for SMEs: Secure, efficient and user-friendly?
While – with the exception of the Bitcoin blockchain – past years have been characterized by theoretical concepts and Proofs of Concept, we are now seeing more engineers than visionaries, and they are subjecting blockchain technology to a reality check. The question of IT security has been an important element of this. After all, many of the possible applications are proceeding in very sensitive areas such as finance, insurance, and medicine. One advantage of blockchain: The technology offers "Security by Design" – as a result of its fundamental conception, blockchain is very difficult to compromise. Nonetheless, as is always the case for IT systems, several challenges remain.
An adaptation of the technology for small and medium-sized enterprises (SMEs) requires above all trust in the security and reliability of the technology: Before the technology is likely to be used, it needs not only to be secure, but also resource-efficient and user-friendly. Interoperability with other systems is also of importance.
The topics covered in the white paper
This paper by the Competence Groups Blockchain and Security in eco – Association of the Internet Industry provides an overview of the most important questions that SMEs should answer before initiating their own blockchain projects.
Among other things, you can find out about:
What is Blockchain?

Different Types of Blockchain
Smart Contracts
Interfaces & Wallets
The Limits of Blockchain Technology

Blockchain in SMEs

Prerequisites
How expensive is a blockchain project?
How efficient is blockchain?
Usability
Standardization

Security and Data Protection

IT Security
The "Garbage In – Garbage Out" Problem
Data Protection Law

Sample Applications

Finance, Payment, and Banking
E-Government and Identity & Document Management
The Energy Sector
Insurance
E-Commerce, Logistics, and Traceability
Get the guidelines free of charge