eco Association established expert committee to represent the interests of the sector
Support and feedback on cross-border association work
An international steering committee will, effective immediately, support the work of the working group Names & Numbers in eco – Association of the Internet Industry. The 16 representatives of all areas of the domains sector represent the sector globally. They include, for example, experts from Country Code Top-Level Domains (ccTLDs), traditional and new Generic Top-Level Domains (legacy and new gTLDs), as well as registrars, technical service providers, consultants, and secondary market operators.
The members advise and steer the working group Names & Numbers, and provide regular stimulus and feedback on current association work. They will meet in person regularly in conjunction with a variety of global meetings and industry events. The members will also keep in cross-border and transcontinental contact through telephone conferences.
The members of the new committee are:
Jasmine Begg, Director Sales & Marketing EMEA, Neustar, Inc.
Gavin Brown, Chief Technology Officer, CentralNic Ltd.
Paul Diaz, Vice President of Policy, Public Interest Registry (PIR)
Oliver Elste, Chief Executive Officer, Smart-NIC GmbH
Tobias Flaitz, Chief Executive Officer, Sedo GmbH
Dirk Krischenowski, Chief Executive Officer, dotBERLIN GmbH & Co. KG
Neal McPherson, Business Development, 1&1 Internet AG
Jon Nevett, Co-Founder & Executive Vice President Corporate Affairs, Donuts Inc.
Michele Neylon, Chief Executive Officer, Blacknight Internet Solutions Ltd.
Katrin Ohlmer, Chief Executive Officer, DOTZON GmbH
Jonathan Robinson, Executive Chairman, Afilias plc
Tobias Sattler, Chief Information Officer, united-domains AG
Alexander Schwertner, Vice President Products, OpenSRS
Giovanni Seppia, External Relations Manager, EURid vzw
Dan Trampedach, Partner & Founder, ThomsenTrampedach
Richard Wein, Chief Executive Officer, nic.at GmbH
"The enormous support of representatives from all areas of the domains sector is unparalleled for an association," says Attorney Thomas Rickert, Director Names and Numbers in eco – Association of the Internet Industry. "The response and the great willingness of the experts to support us makes me very proud. We look forward to collaborating with the new committee."
The steering committee has started work, with the first meetings taking place as telephone conferences. Further information on the eco Names & Numbers Steering Committee is available here: numbers.eco.de/about.html.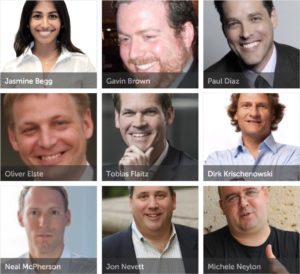 Contact Person
Business Development Mitgliederentwicklung

Lars Steffen

+49 (221) 7000 48 - 176

lars.steffen@eco.de