Online banks receive the most trust from users when it comes to data security (59.4 percent)
Only one in three (32.1 percent) relies on two-factor authentication
Majority of Germans (57 percent) use different passwords and login data on the Internet
Overall, Germans have little confidence in data security on online platforms. Despite this, users still do not take enough responsibility for their own security measures. The highest level of trust by far, at around 60 percent, is awarded to online banking providers. Only one in four (25.9 percent) trust the state's online services – such as online ID cards – to handle their data responsibly. This was the finding of a representative survey conducted by the market and opinion research institute Civey on behalf of eco – Association of the Internet Industry.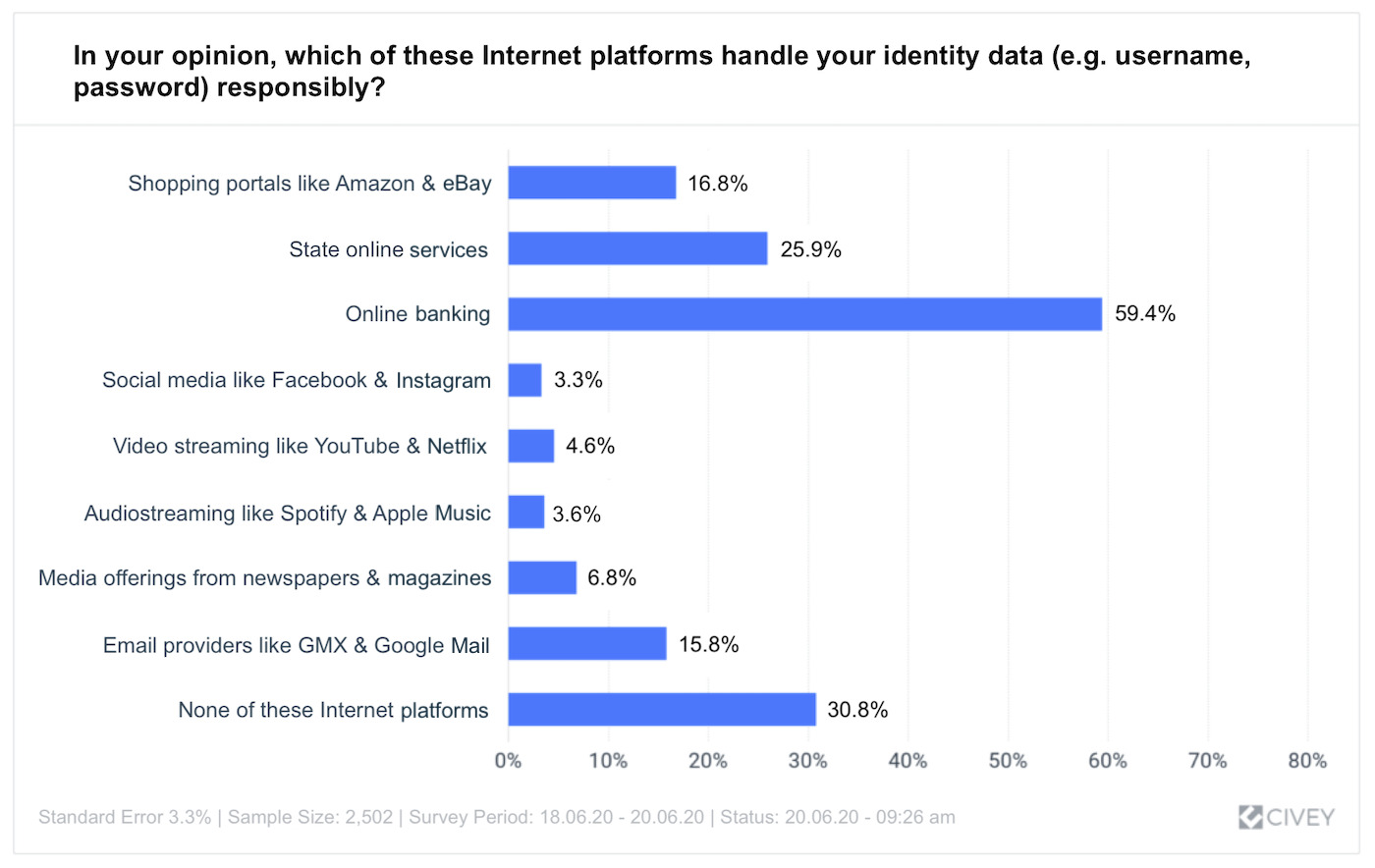 Users are also sceptical about online shopping portals: Only 16.8 percent believe that their data is handled responsibly in online shops. The Germans trust social networks least of all, with only 3.3 percent seeing their personal data as being in good hands. Just under one in three (30.8 percent) of those surveyed said that they did not attribute responsible handling of their data to any of the specified platforms.
Different passwords and login data for more data security
Although trust is low in many areas, many respondents fail to take advantage of the opportunities offered to protect their data. The majority of Germans, 57 percent, use different passwords and login data on the Internet. "However, many people still use the same access data on all platforms and thus endanger their digital identity on the Internet," says Markus Schaffrin, security expert and Head of Member Services at eco.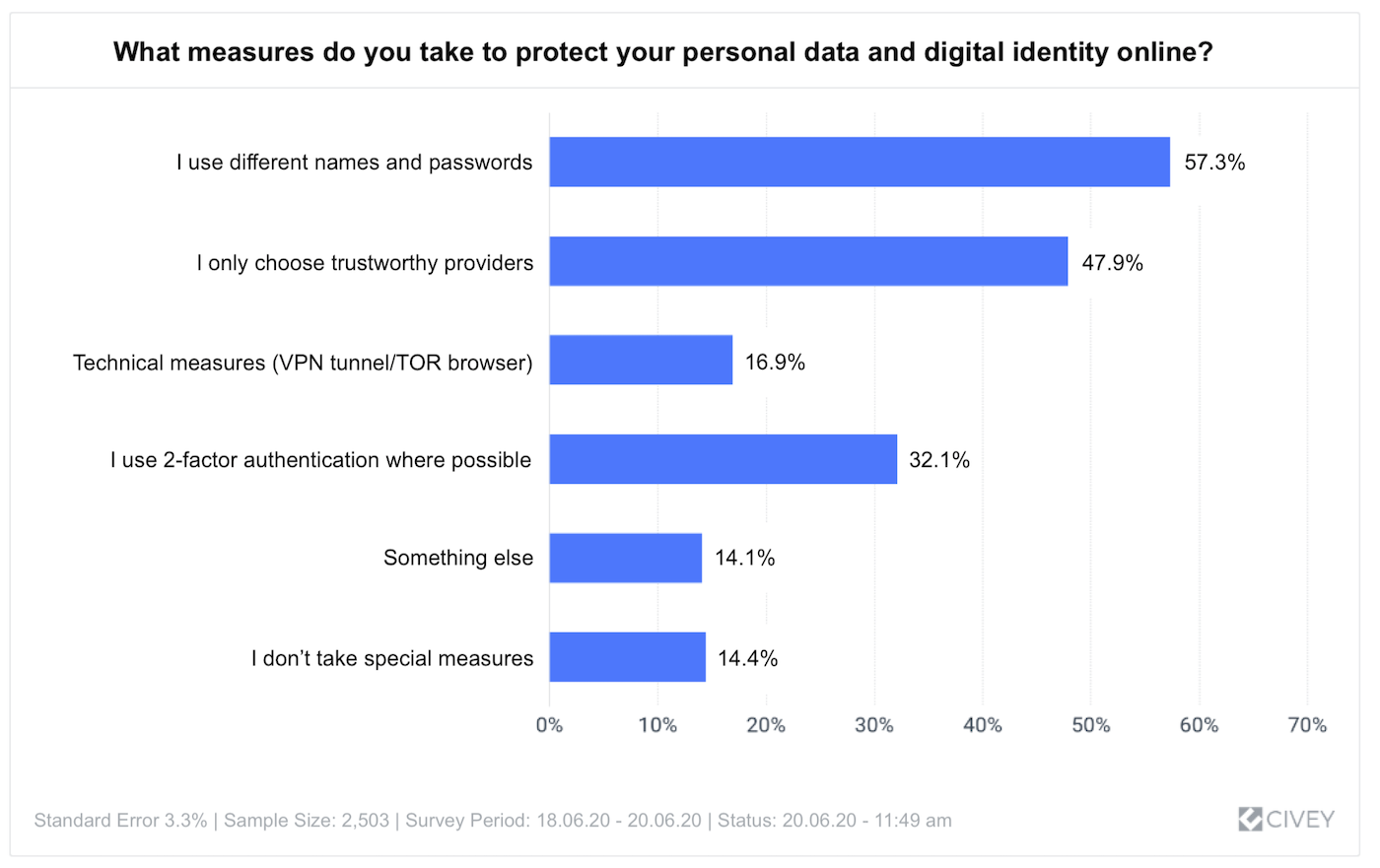 At 32 percent of respondents, only a third use 2-factor authentication if the platforms offer it. "This is one of the most secure ways to protect your own data," explains Schaffrin. He appeals to users and companies alike: "We need a greater awareness of the security of our own identity on the Internet. Establishing 2-factor authentication across all platforms is a necessary prerequisite for this". However, many users are not yet familiar with or use the security method, even though this could lead to greater confidence in their own data security.
The younger the user, the more often they use 2-factor authentication
Younger people have a greater acceptance of secure data protection measures. Among 18-29 year olds, 41.5 percent already use 2-factor authentication. However, a small proportion of all respondents (14.4 percent) have not yet taken any measures to protect their data. "We should definitely sensitize these users to a self-determined and secure handling of their digital identity," security expert Schaffrin concludes from the results of the eco survey.
On behalf of eco, the opinion research company Civey surveyed 2500 people in Germany between 18.06 and 20.06.2020. The results are representative for people who order online. The standard error of the overall results is 3.3 percent.
eco – Association of the Internet Industry organised the Digital Identities Month in June and provided information in weekly webinars about various aspects of IT security.