On 9 February, the Gaia-X Roadshow made a stop in Hamburg. Gaia-X was experienced first-hand by over 60 guests at the VLET restaurant.
On 9 February, eco – Association of the Internet Industry invited guests to a visionary evening full of exciting Gaia-X use cases and discussions in Hamburg. In the festively decorated restaurant VLET in the Speicherstadt quarter, the more than 60 guests experienced Gaia-X first-hand.
After the reception with finger food and drinks, eco Chair Oliver Süme welcomed the attendees. "Gaia-X is an important project for the European data economy. We need trustworthy infrastructures according to European standards to be able to exploit and use data along value chains and from different economic sectors," he said on the podium.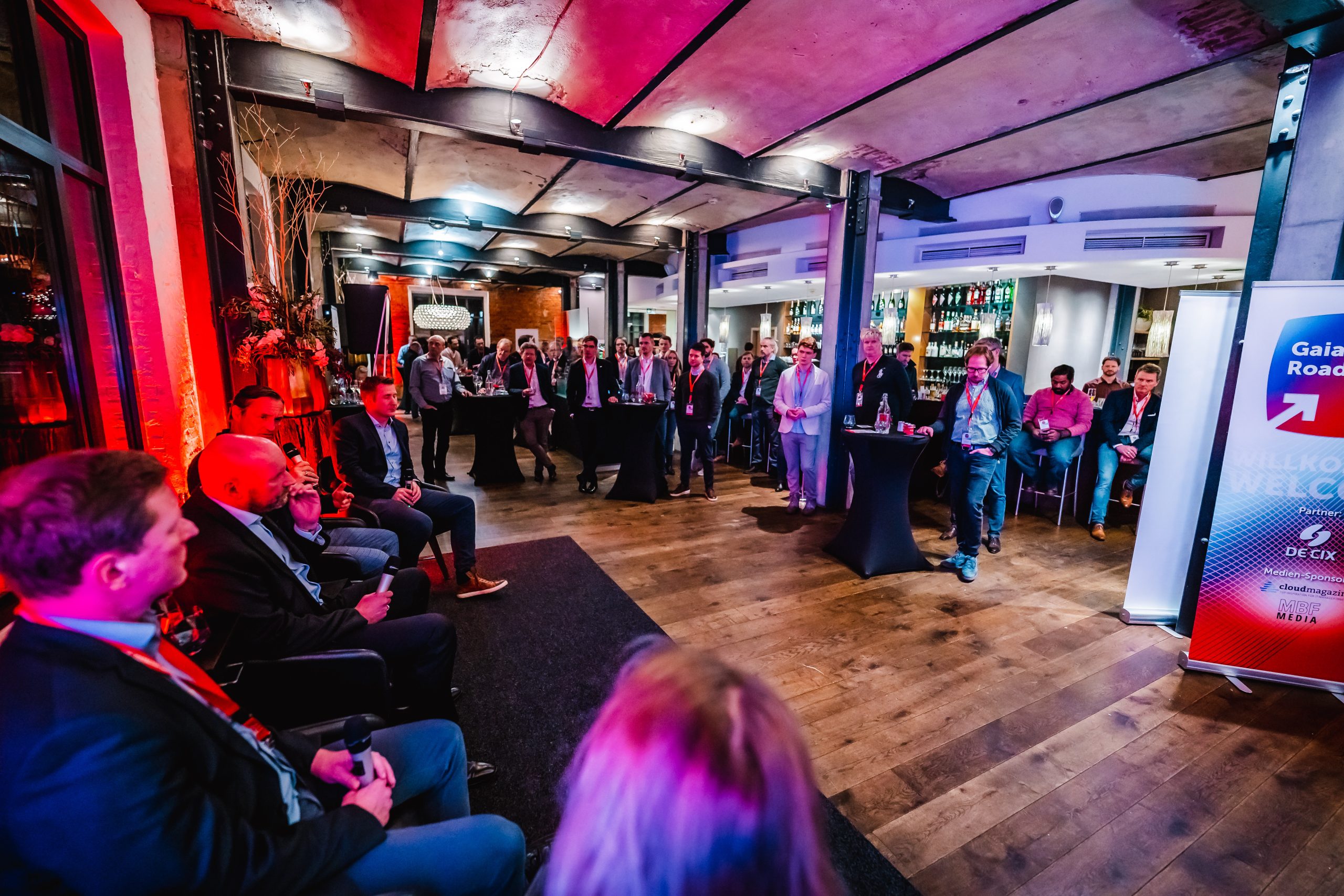 The next generation of European data infrastructure
Marcus Busch of Leaseweb then took the stage: "Gaia-X can expand the scope of action for companies and offers an enormous opportunity for the German economy. We are creating a framework for sovereignty and interoperability between companies to exchange data that needs special protection."
Jann Wendt from Marispace-X showed how this works in practice. The Gaia-X project aims to build a holistic digital ecosystem of the ocean. "With Marispace-X, we are creating a digital maritime data space based on the data sovereignty, security, interoperability and modularity of Gaia-X," said Wendt in his keynote speech. Marispace-X offers new ways in maritime Big Data processing and in the analysis of sensor data via edge, fog and cloud computing – from offshore wind farms to underwater research projects.
Florian Boldt from Deepshore contributed another keynote speech. He explained how Gaia-X can contribute to the secure storage of sensitive mass data in retail. He presented a project for storing tax-relevant documents that meets strict compliance requirements in cloud environments.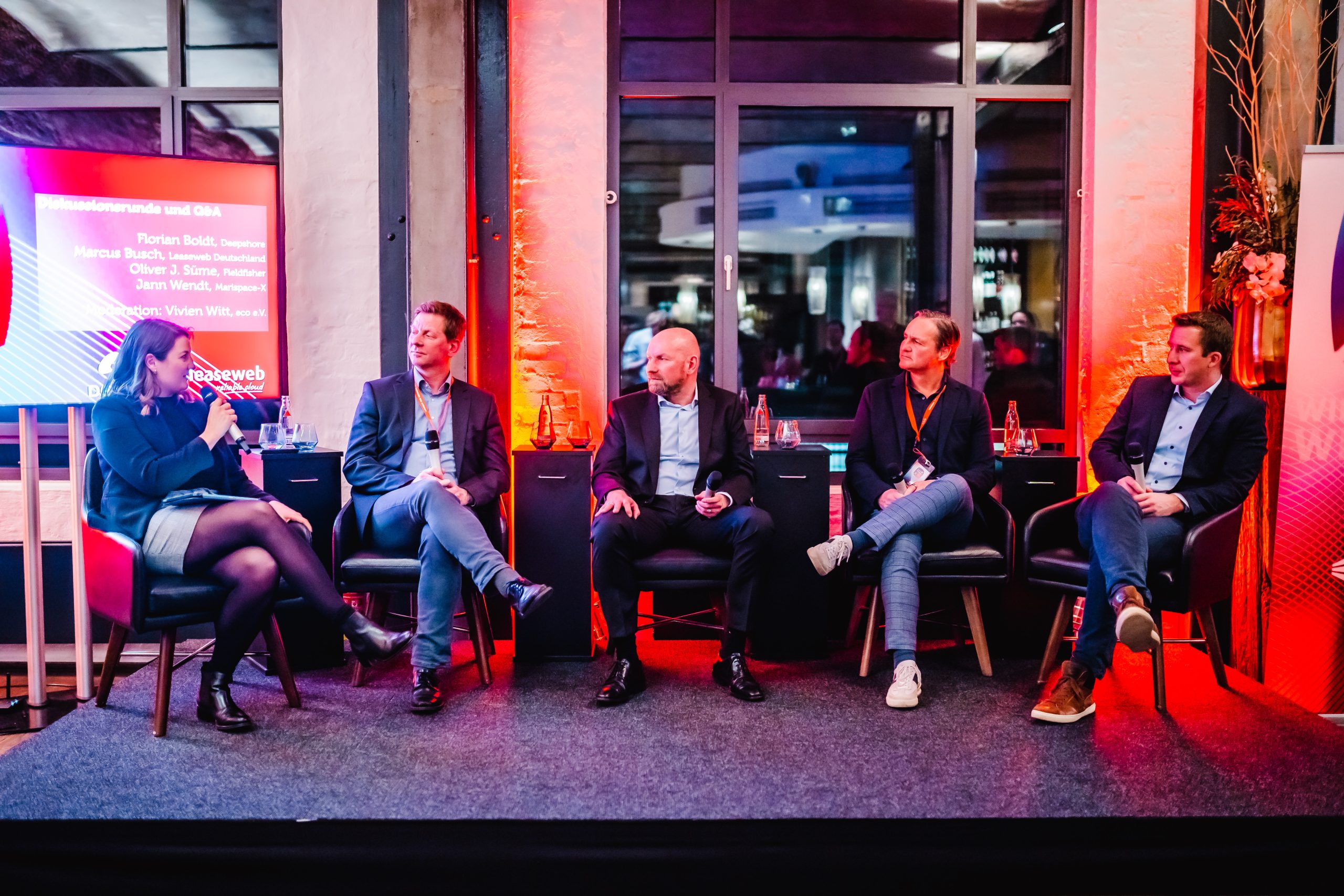 Legal certainty for Gaia-X consortia
In the discussion that followed, the panel participants and the audience scrutinised the Gaia-X value proposition, expertly moderated by Vivien Witt. One question from the audience was directed at legal issues that arise for the consortia when building a Gaia-X data ecosystem. "In order to create common data spaces, it is first necessary to have a common legal framework that all participants agree on, since often very different organisations and companies work together on a project," Oliver Süme explained. Rights and duties as well as responsibilities and liability issues need to be clarified.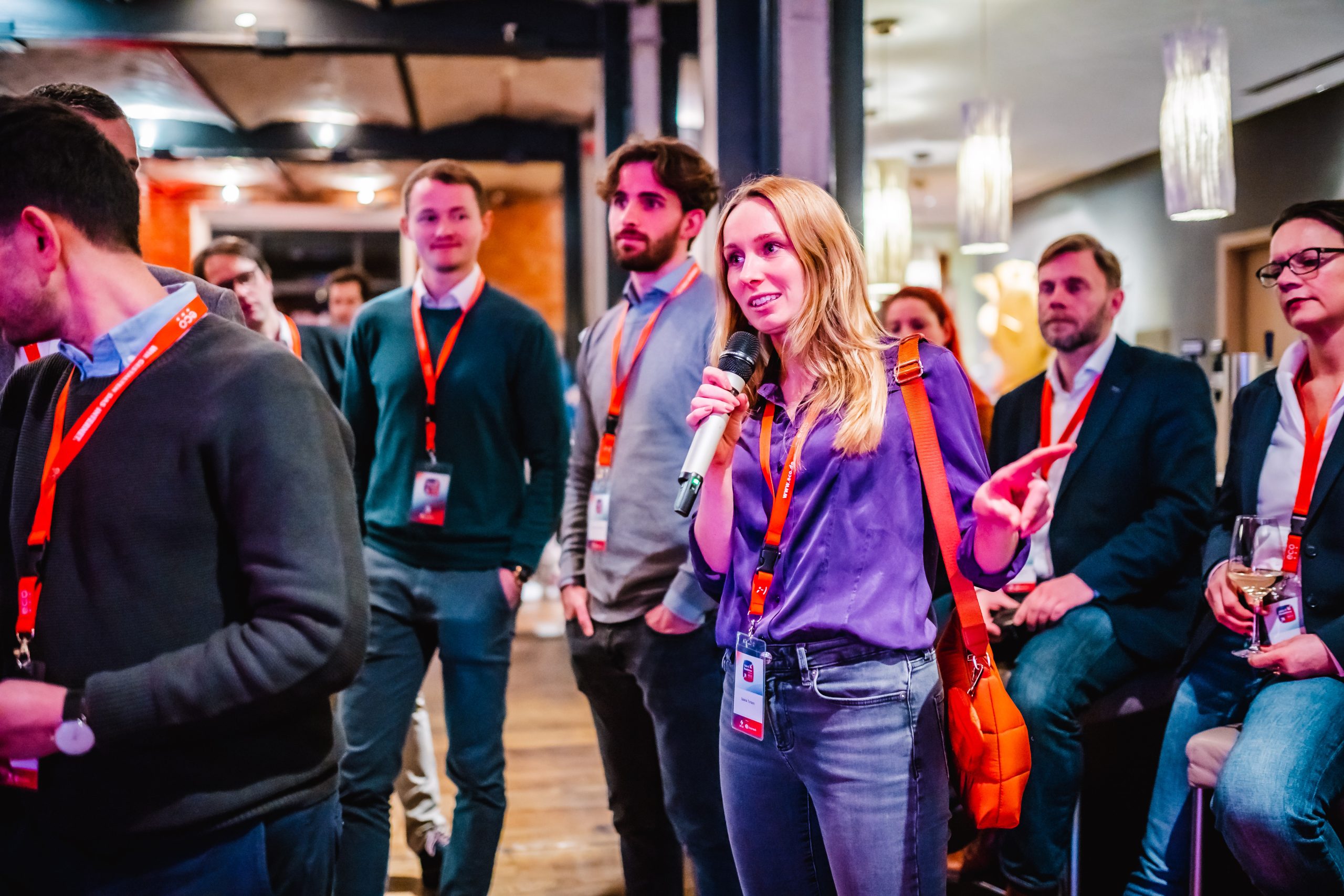 Networking with finger food and drinks
After the keynote speeches and the panel discussion, networking began over drinks and finger food. The participants took the opportunity to deepen the topics raised in informal discussions. The 60 or so participants of the Gaia-X Roadshow enjoyed an evening full of exciting Gaia-X use cases and discussions in the festive VLET restaurant in Hamburg's harbour quarter.