On the occasion of the launch of the new Digital Technologies Forum in Berlin on 19th September 2019, Dr. Ulrich Nussbaum, State Secretary of the Federal Ministry for Economic Affairs and Energy (BMWi), presented the winners of the Artificial Intelligence Innovation Competition. The winners now have the opportunity to realize their projects within the framework of a funded, three-year implementation phase. One of the winners is the Service-Meister project, which will be implemented by a consortium led by eco – Association of the Internet Industry.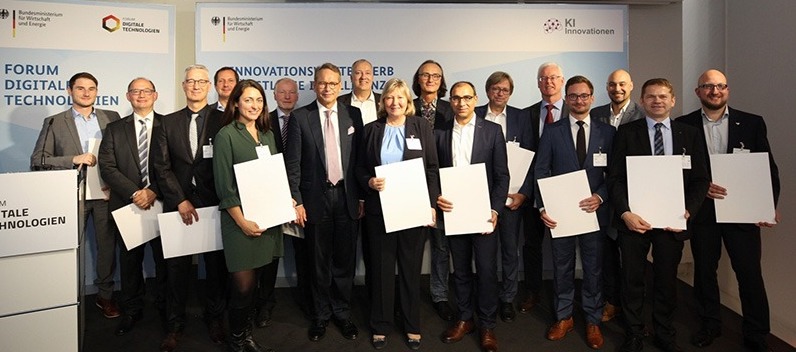 State Secretary Dr. Nussbaum: "With the AI Innovation Competition, we are putting in place a cornerstone of Germany's Artificial Intelligence Strategy. We have searched for – and found – outstanding approaches to AI-based, market-oriented platforms. The great response to the competition shows that we in Germany have the will and the potential to make an economic success of artificial intelligence. We hope that the winners' projects will give us important impetus and stimulus for the use of AI in Germany."
Sixteen large-volume platform projects from the AI Innovation Competition have been nominated for participation in the implementation phase, which is to commence at the beginning of 2020. The projects cover numerous industries and topics: from health, smart living, trade, manufacturing, agriculture, mobility, and construction, right through to quantum computing. In the case of the eco-led Service-Meister consortium, the goal of the AI-based industrial project is to create a service ecosystem that will enable small and medium-sized enterprises in particular to integrate external partners for services.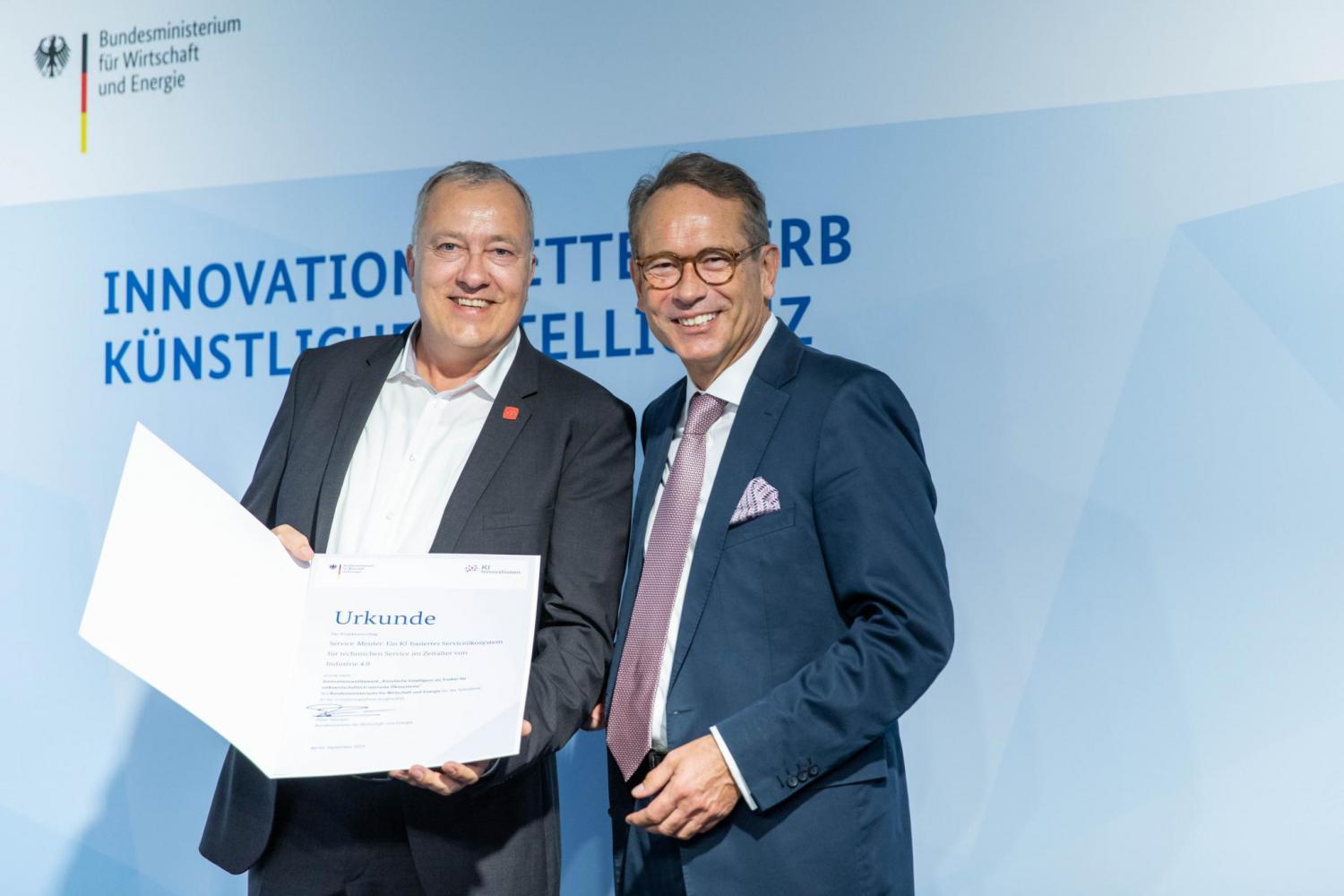 The Digital Technologies Forum was also launched on the 19th September. The forum is both a networking platform and exhibition space for digital research projects and innovations from Germany. The focus is on viewing and demonstrating in a showroom, transferring knowledge to SMEs, and international networking.
State Secretary Dr. Nussbaum: "With the new Digital Technologies Forum, we are offering a platform for the exchange of information between science, business, and politics. In this way, we want to bring the results of research programs to market more easily and successfully."
Details on the Digital Technologies Forum and the winners of the AI Innovation Competition are available online in the German language at www.digitale-technologien.de.
Further information about Service-Meister
Website of the Service-Meister project (in German)