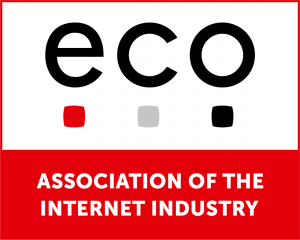 Virtual Working Group Meeting:
DNS Blocking – Impact on the Open Internet
Thursday, 30 March
starting at
17:00 PM CET / 15:00 PM UTC / 11:00 AM EDT
Currently, Sony Music Entertainment Germany is litigating against eco member Quad9 requiring the blocking of access to a website that links to a site containing files that Sony believes infringe copyright.
Quad9, a Swiss based not-for-profit foundation, is a free, recursive DNS platform that provides end users robust security protections, high-performance and privacy.
Sony won a victory at the Leipzig Regional Court on 1 March in the much-publicised case against the Swiss Quad9 Foundation (file no. 05 O 807/22). The court ruled that the regulations of the German Telemedia Act (TMG) and the associated liability privilege do not apply, since a DNS resolver is not a service provider. The court also did not recognise a "Stoererhaftung" (interference liability), which had been assumed in the preliminary injunction proceedings, but found Quad9 to be a wrongdoer. "Stoererhaftung" is a legal construct that only exists in Germany and translates into English as 'interference liability' or, alternately, as 'liability as a co-liable partner'.
eco – Association of the Internet Industry is supporting Quad9 in its legal dispute against Sony. From the association's point of view, the judgement is at odds with the will of the European legislator, which literally states in the Digital Services Act that DNS services should also be privileged in terms of liability. Furthermore, eco fears consequences for the entire industry. Almost every access provider also operates recursive DNS resolvers and the exemptions from liability could be rendered mute if they could be approached in their capacity as DNS resolver operators and not as access providers. Also there is the risk that tens of thousands of company network operators and other recursive resolver operators will be tackled.
There are several level cases involving DNS blocking and we would like to offer a forum for discussion and strategizing what appropriate industry responses should be.
The first meeting will take place on
Thursday, 30 March 17:00 PM CET / 15:00 PM UTC / 11:00 AM EDT
We invite you to the first members-only virtual working group meeting to discuss:
Overview: Status of legal cases and (potential) next steps.
What are the broader implications for the DNS and Internet industry right now?
What is at stake if Quad9 and other lose their cases?
How can the Internet industry help?
How can the industry align and develop a common strategy responding to claims raised against them?
Register Now
// Only Members