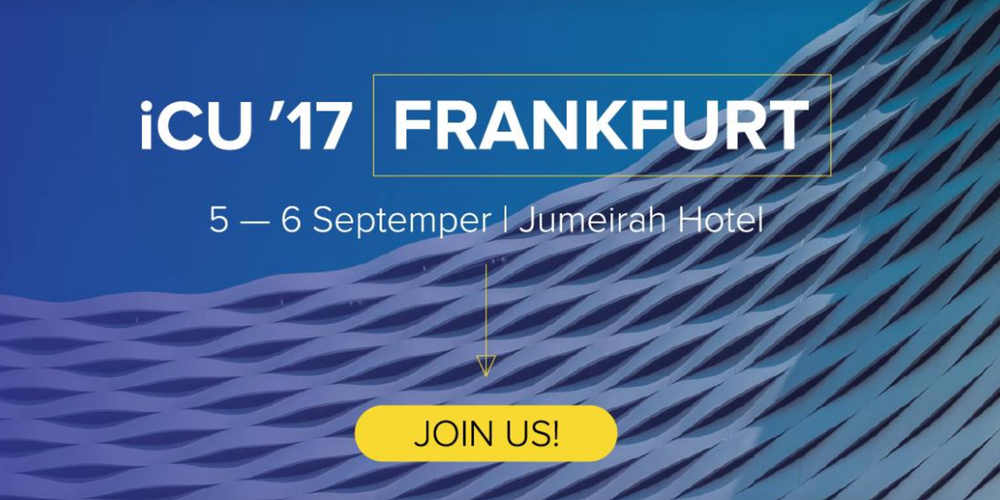 Join the newly launched iCU'17 in Frankfurt

iCU'17 Frankfurt is taking place on the 5 & 6 September 2017 and offers an executive-level networking event where we invite the executives of global video-streaming content providers, gaming providers and CDN players, service providers, data center/colo operators and vendors to join investors and tech company innovators to network and close business.
Over 2 full days, you will hear from industry experts as they discuss and debate the latest trends and obstacles faced in an ever-evolving market. You will also have the chance to engage in networking opportunities allowing you to knowledge-share and deal-make with new and existing businesses.
Why attend?
A unique and neutral tailor-made platform in an exclusive business environment.
Ideal venue space to hold meetings, make new acquaintances and plan in a positive and private location.
Hear Industry experts share their ideas and viewpoints about the latest technology updates, challenges, best practices and solutions.
The right audience for you to network with executives and representatives at all levels to develop business opportunities and establish new revenue streams.
Access to innovative and cutting edge exhibitions to explore new trends and ideas with your industry partners.
A networking bridge enabling you to build business relationships between the East and the West.
Extremely cost efficient and competitive event platform in the current market.
Special Offer
eco members receive a special 30% discount off tickets. Please get in touch under members@eco.de to receive your promo code.