Further information:
German-US Dialogue: Industry 4.0 & IoT Changes Security Challenges
Cyber-attacks aiming at fraud, espionage and sabotage are among the most serious threats our economies are facing today. Before the background of the coming into effect of the EU Data Protection Regulation this dialog presents European strategies and newest innovations for the security for the IoT. In particular, the effect of attacks on cross-linked devices and the defense of new attack technologies are discussed. We invite you to recognize cooperation possibilities with excellent providers of German IT security solutions.
Participation is free of charge. Please register by e-mail to info@teletrust.de until 10.04.2018.

AGENDA
13.00 – 13.30

Business Lunch & Get-together
13.30 – 14:30

I Greetings

Mark Radcliffe (DLA Piper)

Kristian Wolf (GACC)

Asher Kotz (FCEDA)
13.30 – 14:30

II Keynotes

Prof. Dr. Udo Helmbrecht

Executive Director (ENISA - European Union Agency for Network and Information Security)

"What cyber security schemes are required within the EU"




Brian Witten

Head of Advanced Technologies (Symantec Research Labs)

"Artificial Intelligence Research & Innovation in Security"
14.30 – 16.30

III German Innovative Security Solutions

1. Introduction

Julian Weinberger

Director of Systems Engineering (NCP Engineering GmbH)

 

2. Security by Hardware – Hardware based Data-Diode in Industrial environments

Siegfried Mueller

CEO (MB connect line GmbH)

 

3. Identity as an appliance

Dirk Wahlefeld

Business Analyst (C)IAM & IT Security (ITConcepts Professional GmbH)

 

4. From one human identity to "millions" of digital identities without security?

Matthias Kirchhoff

Managing Director (digitronic computersysteme GmbH)

 

5. TLS and IKE high performance security testing with Qumate from achelos

Dr. Benjamin Eikel

Software Developer (achelos GmbH)

 

6. SIWECOS – Website protection for SMEs and Webhosters

Peter Meyer

Head of Cyber Security Services (eco – Association of the Internet Industry)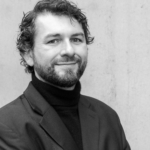 eco - Association of the Internet Industry
Head of Cyber Security Services
Speaker