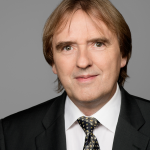 09:45 a.m.: Opening
Professor Dr. Norbert Pohlmann, eco Association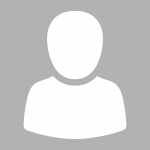 10:00 a.m.: Keynote Myra Security
TBA, Myra Security
Sponsored by: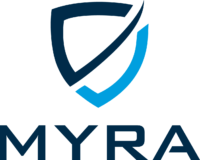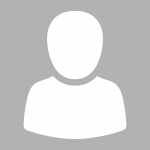 11:00 a.m.: Intermission & Networking

Cybercrime – The show goes on

Secure World – Security for a Connected World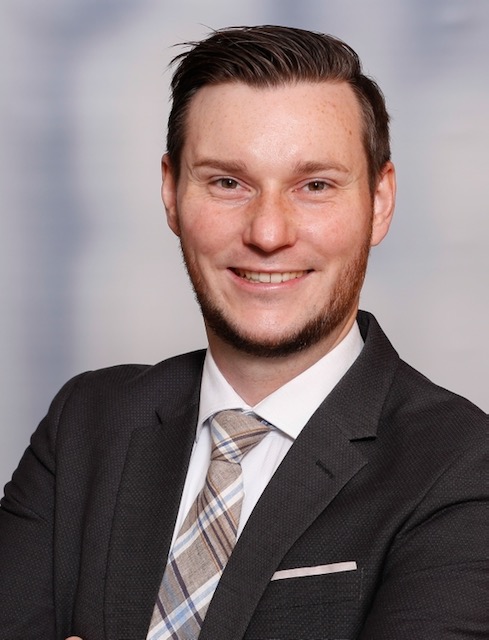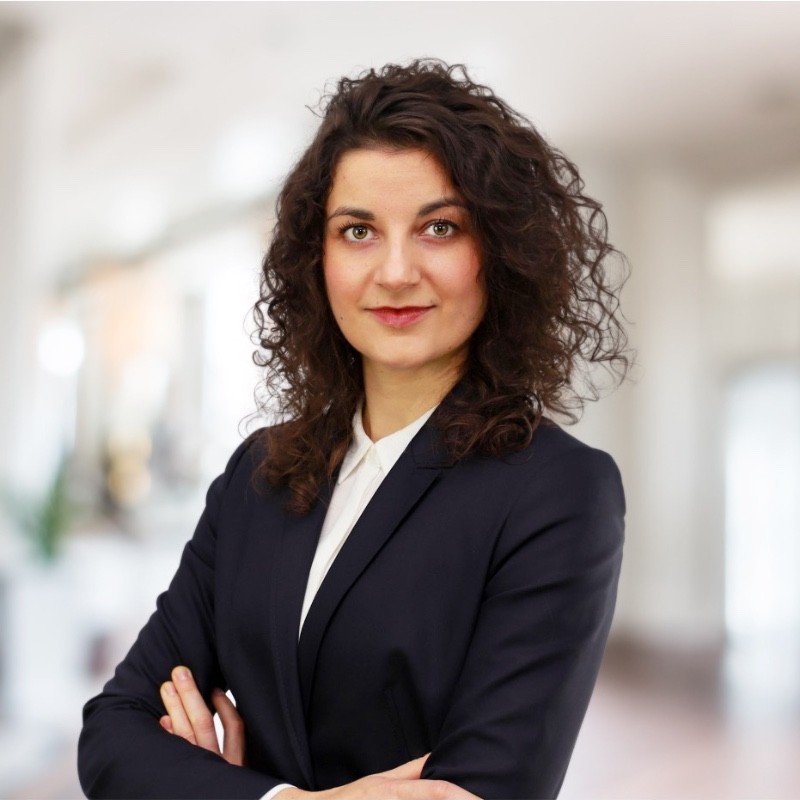 11:30 a.m.: Crime as a service: The invisible hand in cyberspace
Chris Lichtenthäler, Deloitte GmbH
Melanie Vorderobermeier, Deloitte GmbH
Content of presentation
In our presentation, we will address the question of what lies behind "crime as a service" and follow the trail of a suave and thriving shadow industry that imitates key components of lawful trade, and that has established itself as a leading business risk via cybersecurity incidents. When organisations are affected by cyber attacks, they are often subjected to organised crimes that are professionally conducted and that increasingly lead to business-threatening consequences. Based upon real cases, we therefore show how modern attack patterns function and how the players proceed in order to make the attacks successful. Based on trends and innovations that currently dominate the crime-as-a-service business, we extract practical know-how based on the motto "Know before you go". This helps organisations to be better prepared day by day by taking concrete measures to counter the growing threat situation.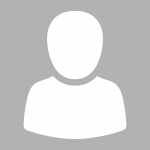 12:00 p.m.: Cyber Attack in Anhalt-Bitterfeld - District in a State of Emergency and the Consequences
Sabine Griebsch, Anhalt-Bitterfeld District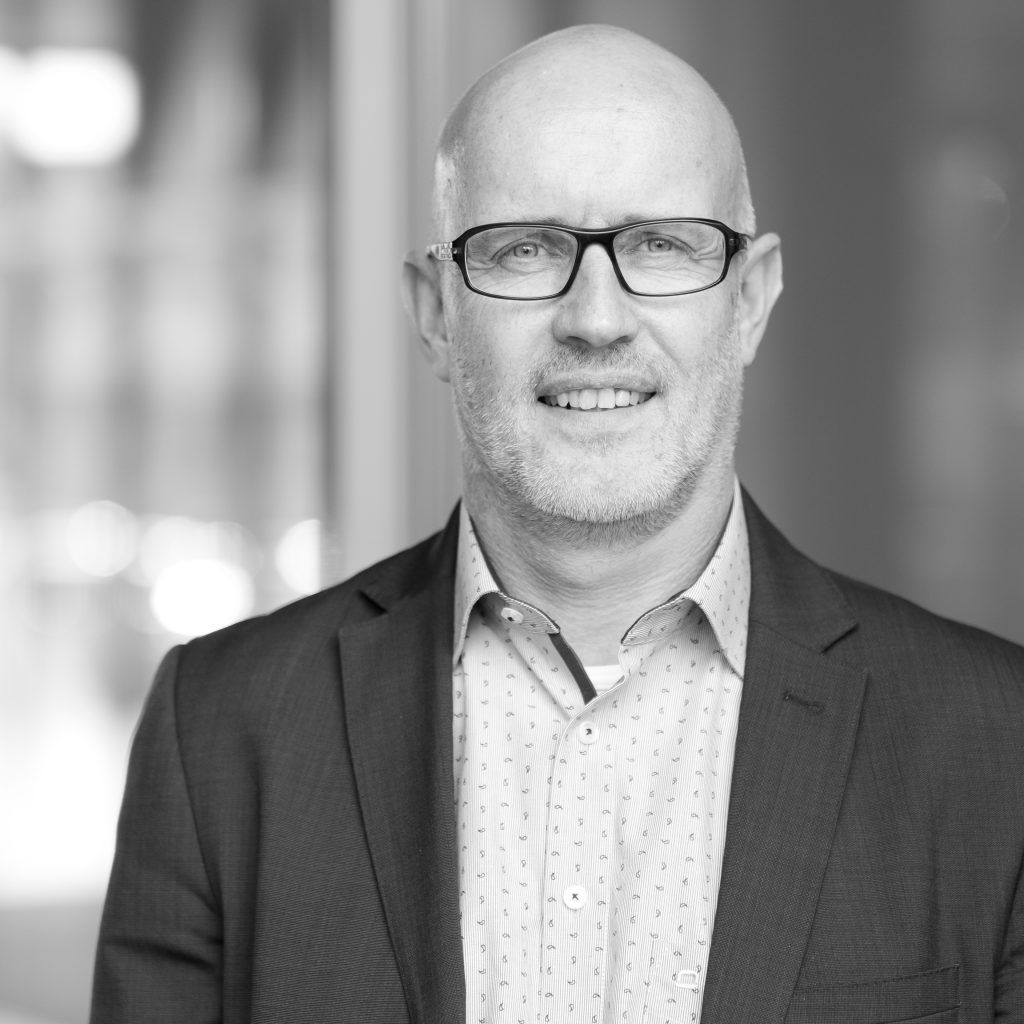 12:30 p.m.: Panel "War Stories"
Markus Schaffrin, eco Association (Moderation)
Content
It's not a matter of whether the company is affected by a security incident, but only when and how they deal with it. Invited panelists from various companies and organisations will share their experiences of dealing with a recent incident and answer audience questions.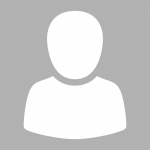 11:30 a.m. Next Generation of Cybersecurity Services - Passwordless, Data-Driven, and Zero Trust.
Thorsten Deutrich, GlobalDots
Sponsored by: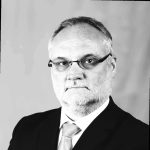 12:00 p.m.: Information Security in Medical Technology: Prevention is Better than Cure!
Hans C. Wenner, VDE Verband der Elektrotechnik Elektronik Informationstechnik e. V.
Content of presentation
Information Security in Medical Technology: Prevention is Better than Cure!
The first part of the presentation will cover the requirements for information security resulting inter alia from norms and technical standards.
In the second part of the presentation, it will be explained step-by-step how cybersecurity management can be integrated into the existing risk management (which every manufacturer of medical devices must establish).
The methodology applied is systemic threat modeling, which includes both operational safety and information security aspects.
What will the audience learn in the presentation?
The presentation will focus on practice-oriented guidance; the procedure will be presented in detail.
The speakers years of experience allow them to present a summary with empirical values. This provides the participants with ideas and support for their daily work.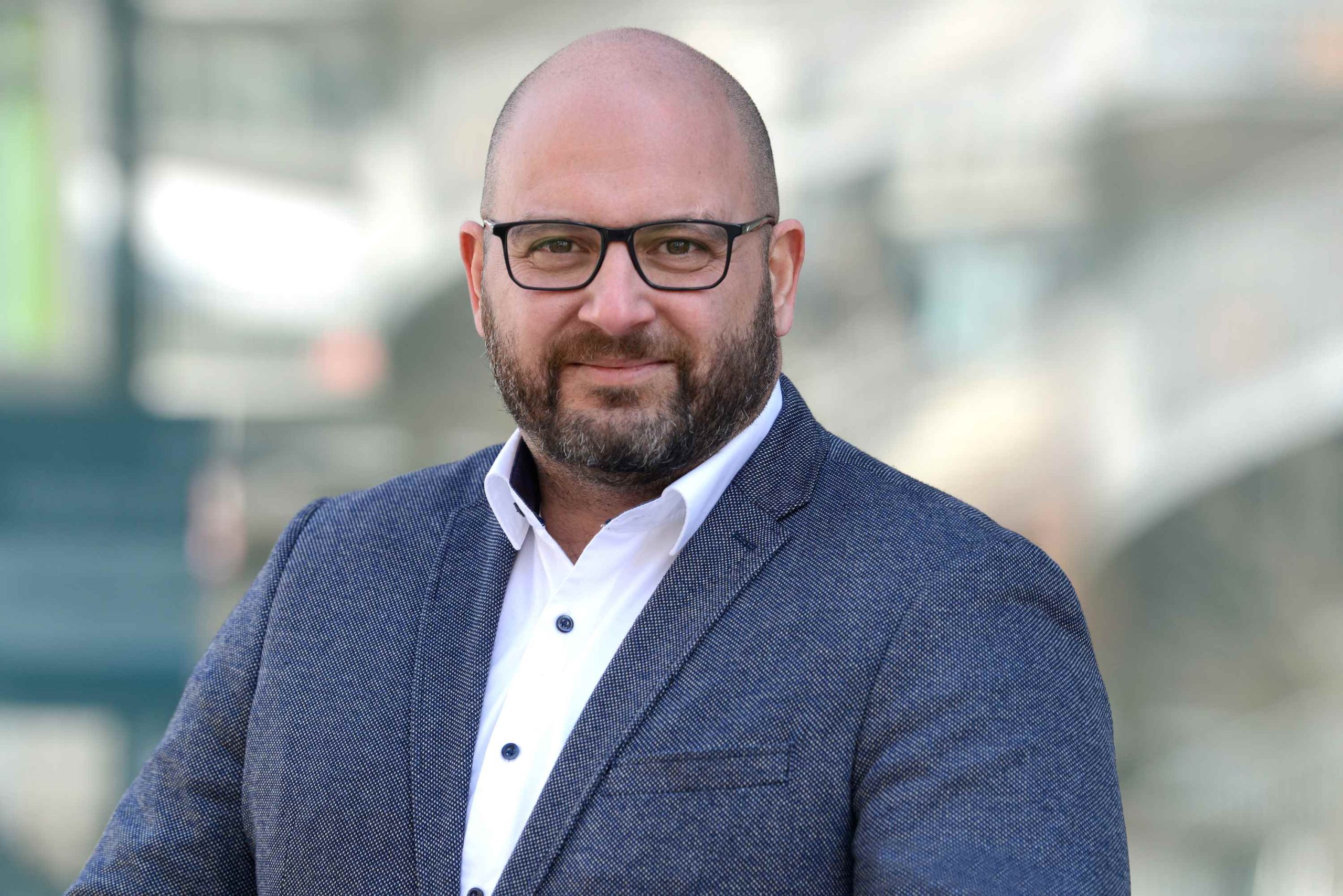 12:30 p.m.: Information Security in the Industry - The Next Must-Have?
Gökhan Kurtbay, CNX Consulting Partners GmbH
Content of presentation
For many years, there has been talk that the next war will take place in cyberspace. Now it's arrived and it's frightening to see how badly, almost negligently, the German industry is NOT prepared for it. Until now, the mantra has been: "We are safe. After all, nothing has happened so far".
KRITIS is the first taste of what it can mean to be compelled to implement a far-reaching security strategy. Even the automotive industry recognized the need for cybersecurity back in 2017 and made ISMS TISAX mandatory for its suppliers and service providers. But what about all the other industries, suppliers and service providers?
It is to be expected that, in the next few years, certification for both data protection and information security will become a far-reaching obligation for many companies, similar to the Supply Chain Act or the obligation to introduce a reporting system.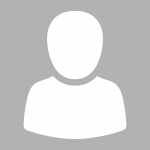 13:00: Security Everywhere
TBA, Akamai
Sponsored by: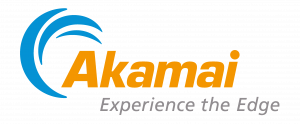 Content of presentation
Everyone's online all the time and smart connected devices collect vast amounts of data. Attackers can target everything and constantly alter the face of their exploits to avoid detection.
What will it take to provide security everywhere? This session will explore the current threat landscape, based on a unique view into global threat activity, and discuss how cyber protections can be extended to cover users and devices wherever they connect to the Internet.
13:30 p.m.: Intermission & Networking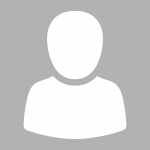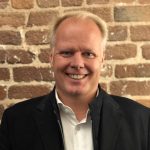 15:00 p.m.: The 4 Rules for Web-App and API Security
Kai Boyd, Fastly
Sponsored by: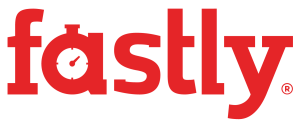 Content of presentation
The demands on your online presence are changing - customers expect customized experiences and secure interactions. Companies are responding by scaling their infrastructure to stay competitive. At the same time, however, this is making them more vulnerable to attackers who are acting smarter than ever before. As a result, dev, sec, and ops teams are struggling to keep up. In this session, we present the new rules for your web app and API security.
We will show:
Which new security aspects companies should have in mind today.
Which 4 rules will help you evaluate your security solution.
How you can more effectively fend off cyber threats.
wie Sie Cyber-Bedrohungen effektiver abwehren können.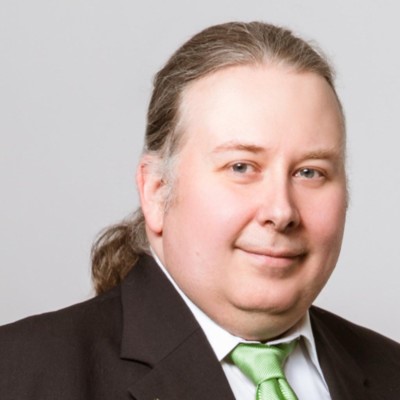 15:30 p.m.: When Cyberspace Meets the Real World ... of 66 Bitcoins and a Deadly Recipe
Lukas Grunwald, DN-Systems Enterprise Internet Solutions GmbH
Content of presentation
Beginners will be shown examples of cases from the last 2 years, will learn that "what can go wrong will go wrong", and that even cyber criminals do not always have their IT security under control.
In examining cases of anonymous customers, it will be shown where they have failed with the "integral" as the combination of cybersecurity and conventional object protection.
A small checklist will be provided so that everyone can assess their individual risk and initiate countermeasures.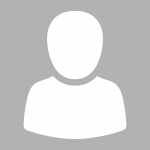 16:00 p.m.: Reserved for our partners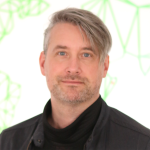 15:00 p.m.: The Interior of the IoT Product Defines Your Cybersecurity
Content of presentation
IoT is suffering from increasing cybersecurity problems caused by software vulnerabilities. In 2020 the malware infection of IoT devices raised 100%1 causing 33% of malicious activities in networks and in 2021 Software-Supply Chain attacks have been raised by 650%. Attackers are increasingly injecting malicious code or backdoors into components of connected products to compromise the IoT assets. Software stacks in connected vehicles are IoT assets on wheels, built upon n-tier software supply chains including multiple sources, often using software stacks from the shelf and third-party developer sources for e.g., open-source libraries. The attack surface has massively increased, while transparency of software provenance decreased due the complex n-tier supplier structure and lacks in information sharing. Adding machine learning will amplify the risk of supply chain attacks towards new actors, for e.g. data suppliers and AI learning services.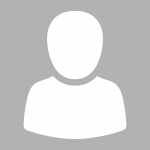 15:30 p.m.: IoT Security Labels and the EN 303 645
Josua Wiebe, Bundesamt für Sicherheit in der Informationstechnik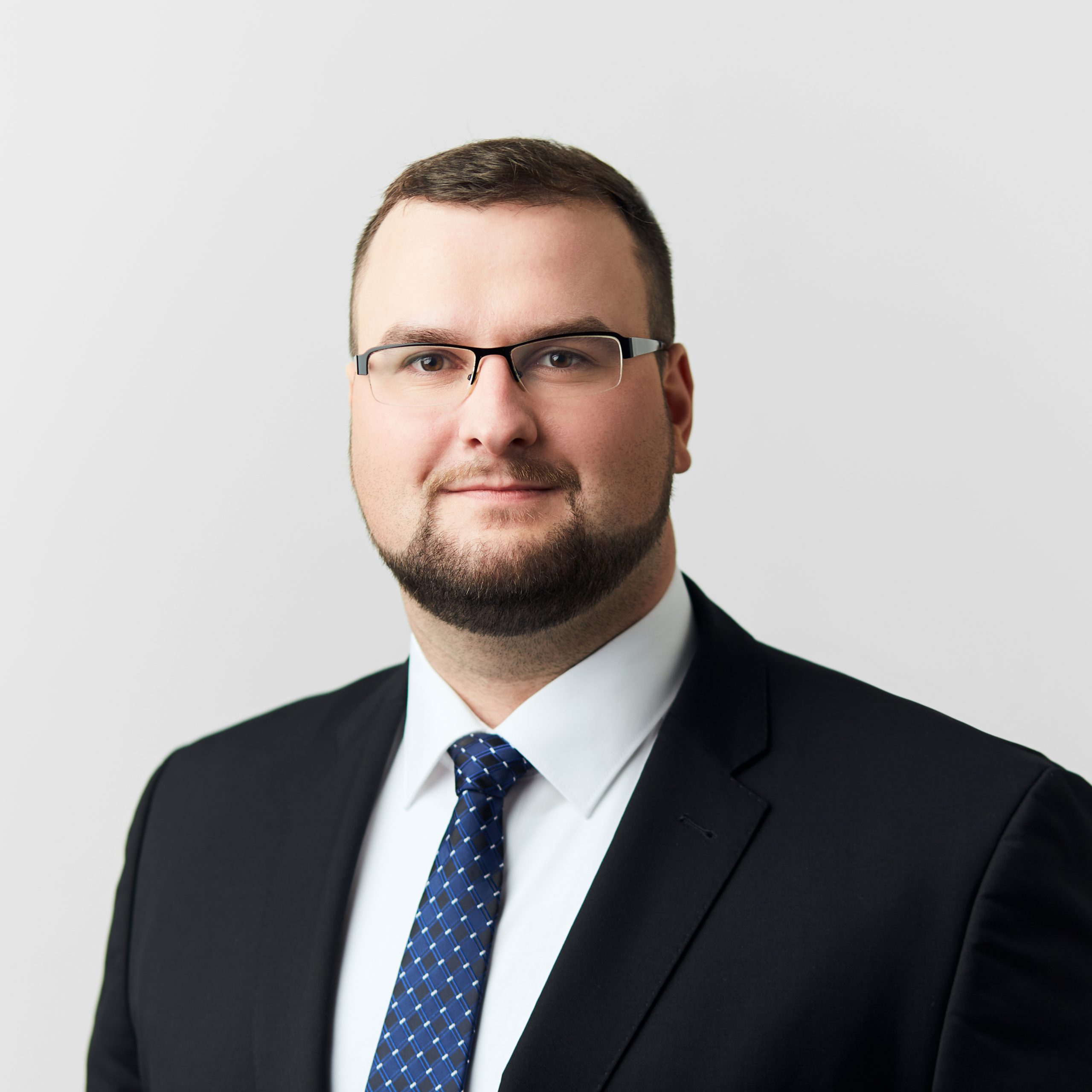 16:00 p.m.: Cybersecure by law? - New Legal Requirements for IoT Security
Stefan Hessel, reuschlaw Legal Consultants
Content of presentation
For many years now, IT security incidents and data breaches related to the Internet of Things have been accumulating. The EU Commission reacted to this development at the end of October 2021 with a delegated regulation to the Radio Equipment Directive. This obliges manufacturers of radio equipment to take binding measures with regard to cybersecurity, data protection and fraud prevention from August 2024. The fact that manufacturers must comply with corresponding obligations is not entirely new. In 2017, for example, the German Federal Network Agency (BNetzA) banned the connected toy doll "My friend Cayla" because it could be misused for eavesdropping purposes. And manufacturers of IoT devices may also be obliged to comply with the General Data Protection Regulation (GDPR). The presentation explains the existing and future rules of the game in the Internet of Things using practical examples and shows how the law can contribute to greater security in a connected world.
16:30 p.m.: Intermission & Networking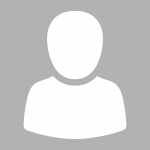 17:00 p.m.: Establishing a Positive Security Culture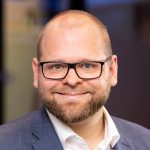 17:30 p.m.: Communicating in a Cybersecurity Emergency - How Companies Should Prepare Now
Hauke Gierow, British Chamber of Commerce in Germany e.V.
Content of presentation
The presentation will give an insight into the basic mechanisms of crisis communication with a special focus on communication in the case of a cybersecurity incident. If the entire company, including the CRM is encrypted, all rehearsed procedures suddenly become wastepaper. But it is at this moment that coherent and managed communication is extremely important to maintain trust with customers, partners and the general public. Communication managers are given some concrete tools to prepare for an incident in order to avoid a "headless chicken mode".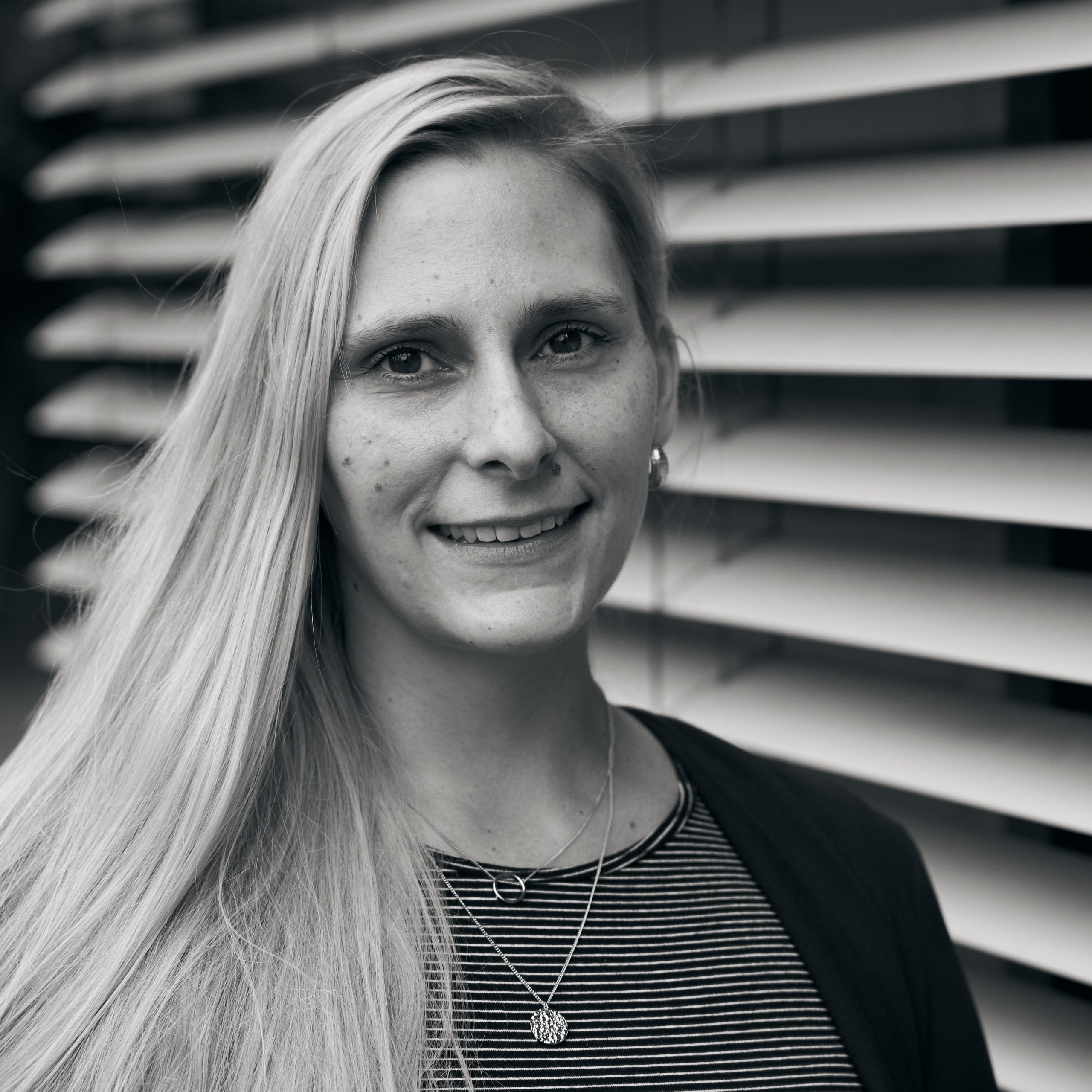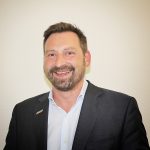 17:00 p.m.: Panel "IoT - Security"
Tatjana Hein, eco Association (Moderation)
Olaf Pursche, AV-Test GmbH
Content
The number of smart devices is increasing: not only refrigerators, washing machines and voice assistants are connected to the Internet, but also cars and industrial plants. This also makes them a potential target for hackers. Different operating systems and standards offer numerous vulnerabilities that cybercriminals can exploit. In an interview with experts, we discuss how the IoT can be made secure.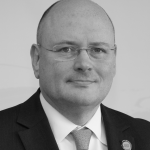 09:00 a.m.: Keynote
Arne Schönbohm, Bundesamt für Sicherheit in der Informationstechnik

In the beginning, was security– a pipedream?

Trust in the Internet - Trust me if you can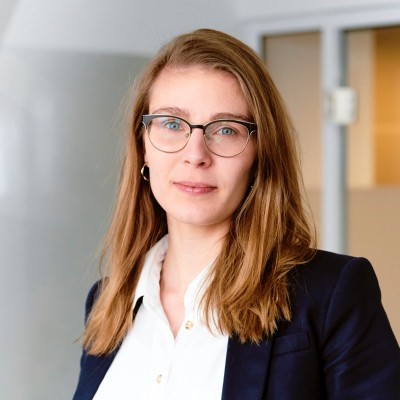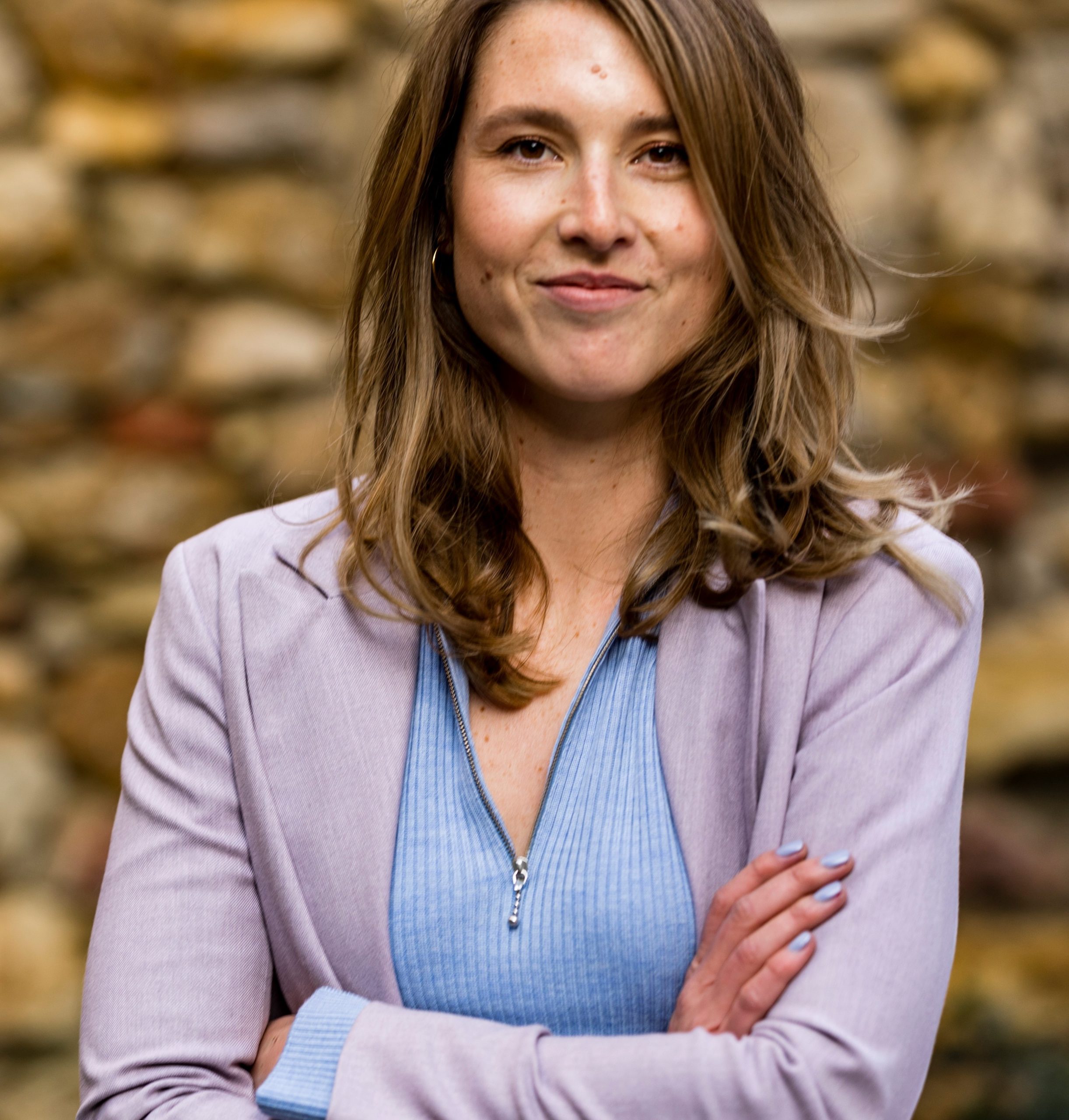 09:30 a.m.: Mindhack or Mindfuck?
Vivien Schiller, adesso SE
Lisa Reinhardt, adesso SE
Content of presentation
We would like to show that security cannot only be considered from a technological perspective, but that the human factor plays a central but fragile role. We prove this fragility by using the example of cognitive biases that arise from our two systems of thinking. We show why these biases exist and how we can counteract them with blended learning. To do this, we outline how companies can use externally and self-directed processes to heighten their employees' awareness of cyber risks. We use two employee awareness projects as examples, one of which was online and the other of which consisted of a mix of face-to-face and online learning. Here we show advantages and disadvantages from each form of learning and highlight why a blend is more sustainable. The aim is to show that pure online learning formats do not guarantee sustainable knowledge transfer, but that more emphasis must be placed on individual forms of learning.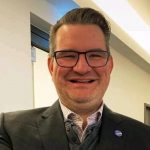 10:00: Security Awareness Must Rock - New Ways to Raise Employee Awareness - Insights from Swisscom (Schweiz) AG
Content of presentation
There is certainly no longer any need to highlight the fact that cybersecurity must be one of the most important topics in organisations and companies, and that a strong security culture must be an indispensable part of protective measures. Employees are the most important link in the security chain in the fight against cybercrime. But how do I manage to find the right communication and training measures to motivate employees in this task and to get them on board?
In his session, Marcus Beyer will address the following aspects:
- A look at the human factor in security processes in companies and organisations.
- Insights into security awareness measures - training as well as communication - from a critical infrastructure company - Swisscom (Switzerland) AG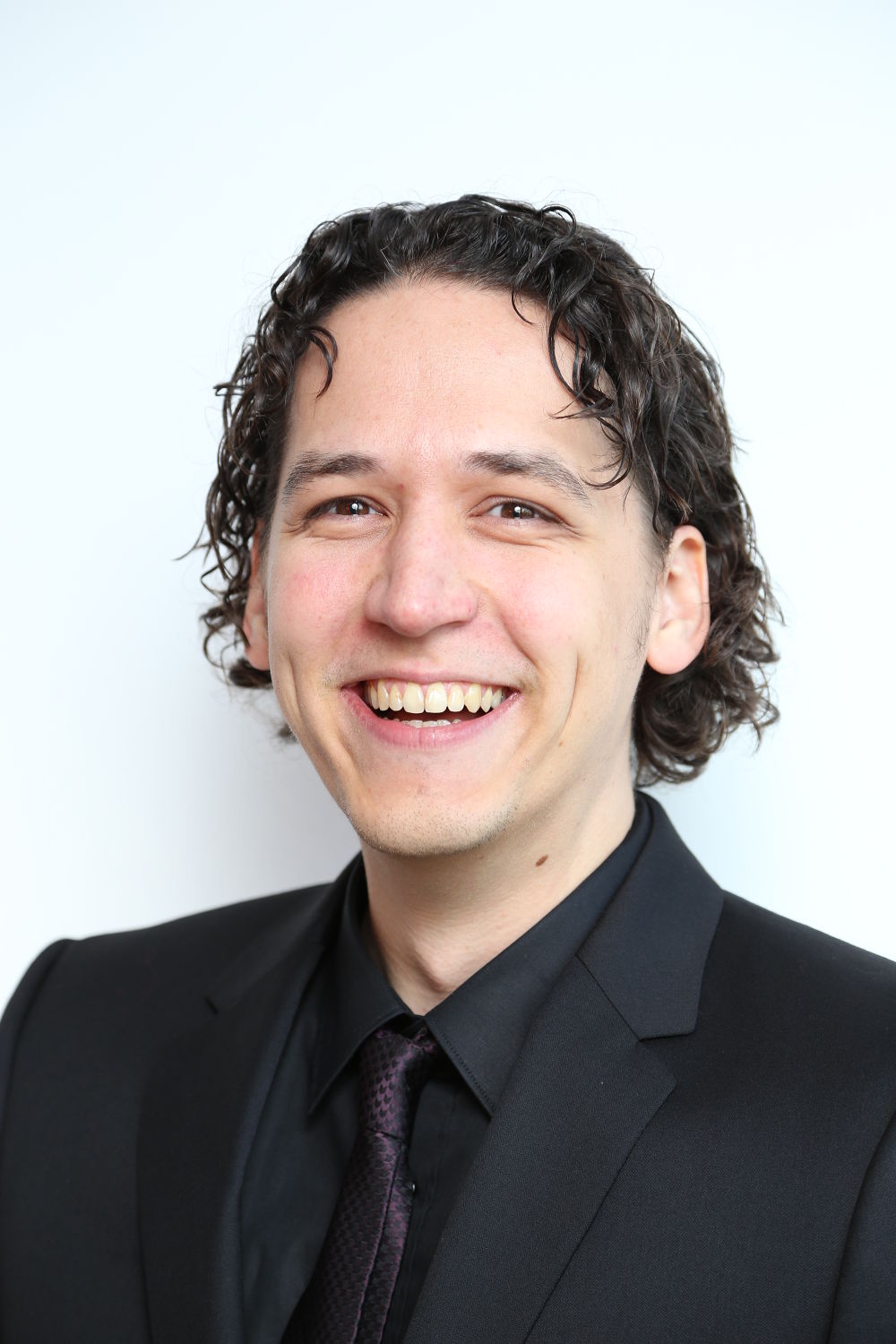 10:30 a.m.: It looks like you have to go to the university hall
Martin Wundram, DigiTrace GmbH
Content of presentation
Why writing good reports is important and what we can do about it. Especially in stressful phases - e.g. during an incident response or when creating guidelines and other specifications - a real competitive advantage is communication where we understand each other with the necessary commitment and work efficiently.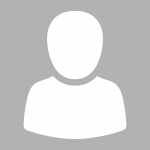 09:30 a.m.: Title to follow
Dr. Silke Bargstädt-Franke, BSI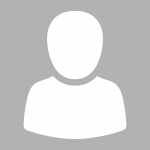 10:00 a.m.: Title to follow
Boris Hemkemeier, Commerzbank (enquired)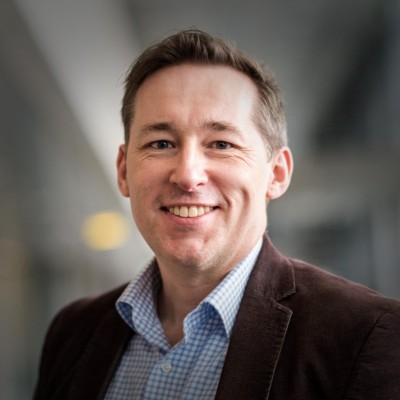 10:30 a.m.: Secure Proof of Identity via Own Online Bank Account
Andreas Vollmert, Swisscom Trust Services AG
Content of presentation
To generate an electronic signature (qualified electronic signature), the signatory must be definitively identified. Current identification methods are provided either by having the signatory appear in person or remotely via VideoIdent. A full digital identification process has so far only been created via the eID on the German ID card. The online bank account of a signatory provides a crucial anchor for identity verification according to eIDAS. In 2019, Swisscom has had this process certified as Account Ident under eIDAS for QES and offers this process for bank accounts in Germany. How partner companies use this identification procedure in Germany and what advantages they have over the classic procedures will be demonstrated.
11:00: Intermission & Networking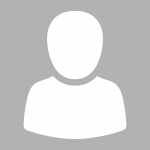 11:30 a.m.: Reserved for our partners
12:00 p.m.: Panel Discussion
Philipp Ehmann, eco Association (Moderation)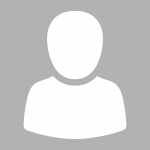 11:30 a.m.: Reserved for our partners
Content of presentation
In the presentation, I will discuss what actual incidents occur in practice with SMEs and what lessons I have gained from my customers. For example, First-Level-Support told me that they don't know exactly what to do in case of an incident and don't "dare" to shut down a system if it affects the whole company (which can be vital in case of ransomware). In other words, they displayed classic fear of making a mistake. We then jointly defined the activities and also wrote a default that gives the admins this room for manoeuvre....
In addition, the listener is given the 3 most important recommendations for action for CEOS, with which an organisation can manage information security in a meaningful way.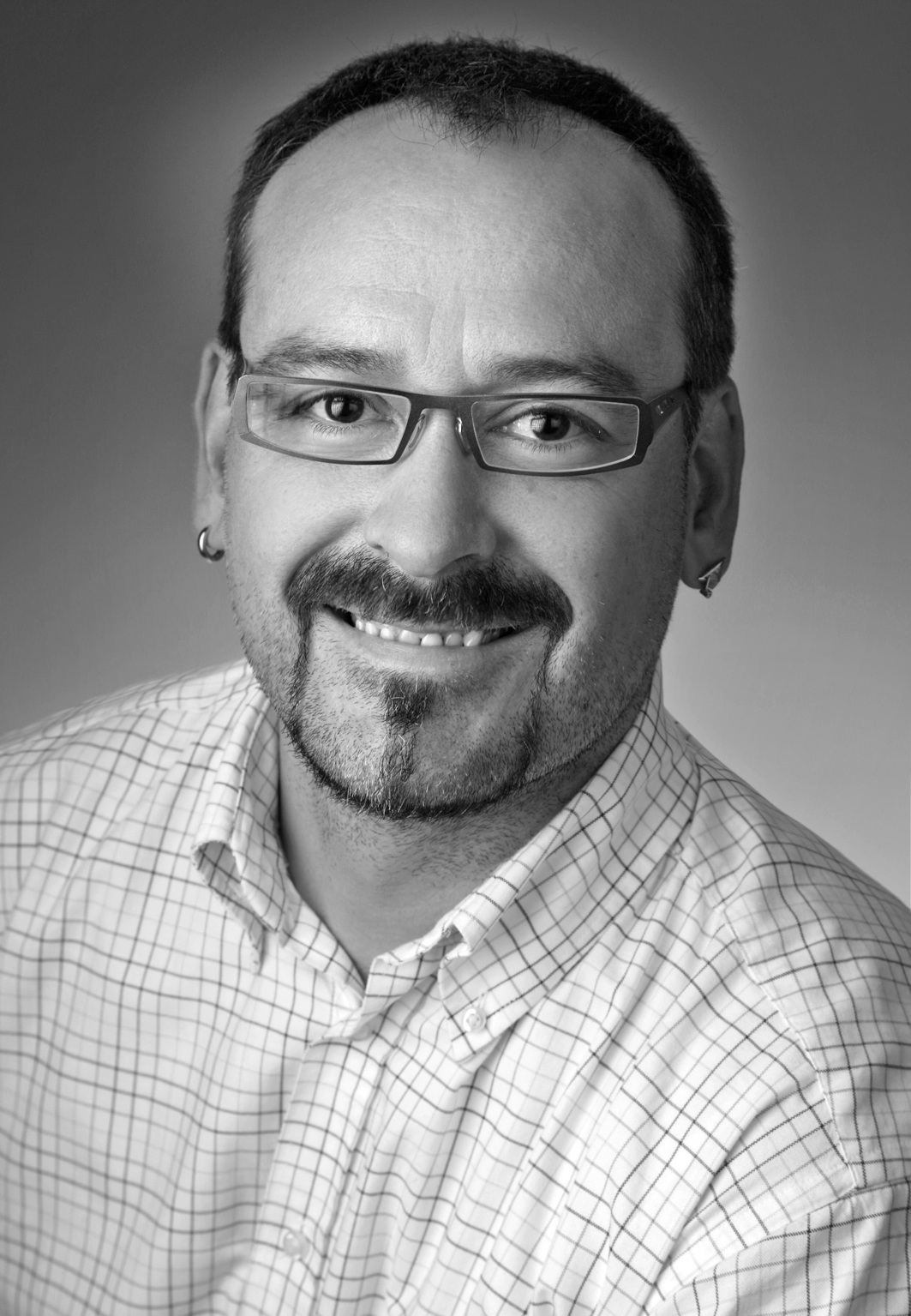 12:00 p.m.: Passwords: Gateway Number 1
Content of presentation
In the presentation, I will cover what actual incidents occur in practice at SMEs and what lessons I have gained from my customers. For example, First-Level-Support told me that they didn't know exactly what to do in case of an incident and didn't "dare" to shut down a system if it affected the whole company (which can be vital in case of ransomware). In other words, they had the classic fear of making a mistake. We then jointly defined the activities and also wrote a default that gave the admins this room for manoeuvre....
In addition, the audience gets the 3 most important recommendations for action for CEOS, with which an organization can manage information security sensibly.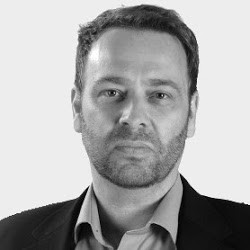 12:30 p.m.: DNS - Mother of all Identities
Patrick Ben Koetter, sys4 AG
Content of presentation
DNS, the Domain Name System, is the mother of all identities. When our devices connect to other services or devices, they submit a query to the DNS and the DNS tells them the IP address. This answer is followed blindly by our devices and therefore by us. This is a mistake, because traditional DNS has no way to a) identify the answering server as the unambiguously authorized server and it also cannot b) prove that the answer has not been falsified.
Only the extension "DNSSEC" is able to hand over DNS answers in a digitally credible form and only then do our devices and ourselves have responses on which we can base our further actions, e.g. the browser connection with online banking.
The presentation shows why DNS became the way it is, in which points it differs massively today from the usage scenario at that time and in which way DNSSEC helps to secure DNS today.
13:00 p.m.: Intermission & Networking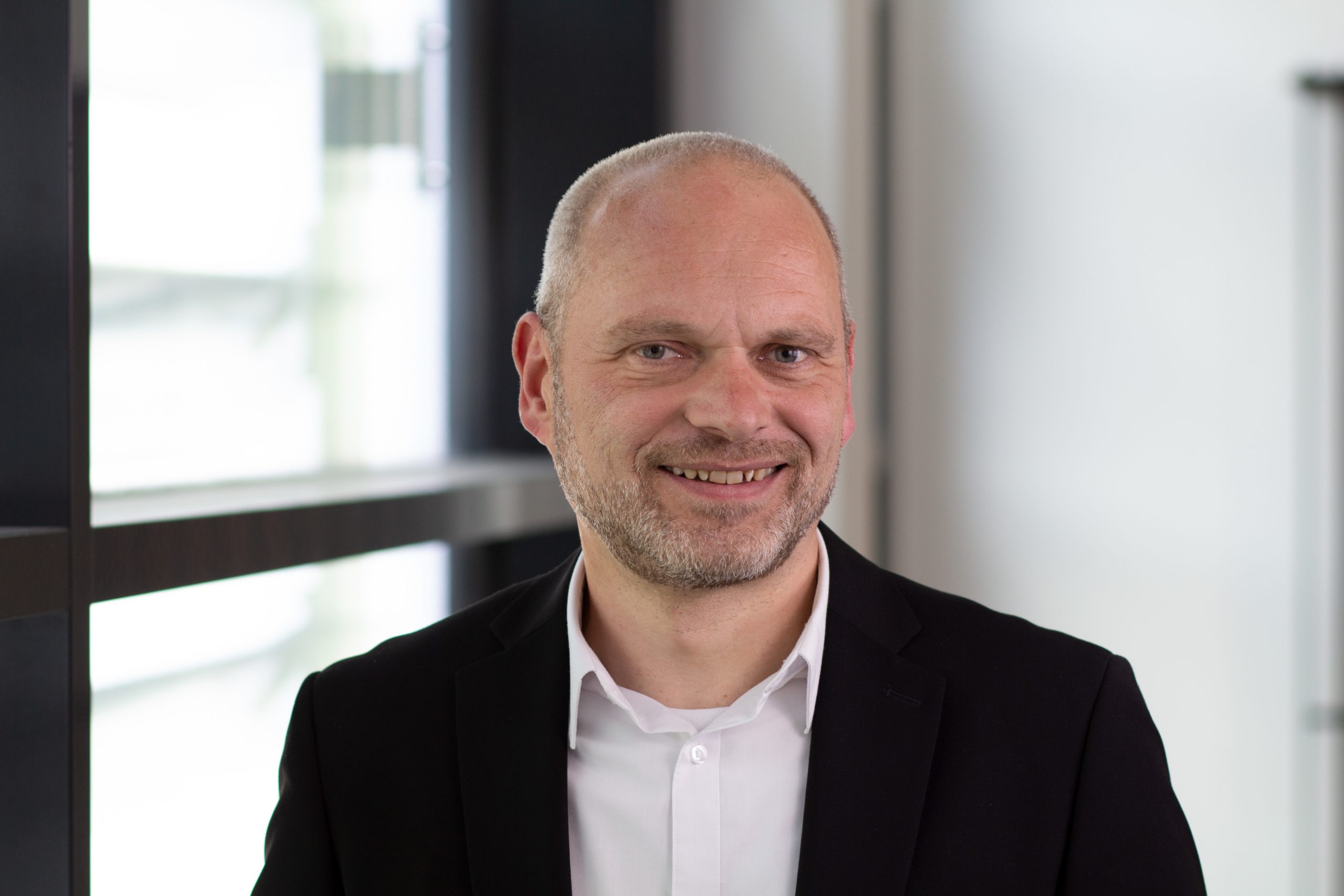 13:45 p.m.: Log4Shell and what we haven't yet learnt from it
Johann Grathwohl, CONITAS GmbH
Content of presentation
To mitigate the log4j vulnerability, the functionality that led to the vulnerability has since been removed. Many software products affected by the vulnerability have now been patched by the vendors by replacing the vulnerable version of log4j with the updated version.
However, the actual cause of the vulnerability has not even been named yet.
Log4j worked as it should, the vulnerability was not a bug but a desired functionality that was included in the library for many years. The problem is rather that a complex library with great functionality is used for a simple task and user-generated content was passed to this library without input validation. The cause is not in log4j but rather that log4j was used without checking whether the functionality is needed at all. Security-by-Design is different.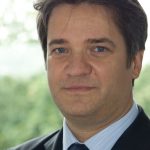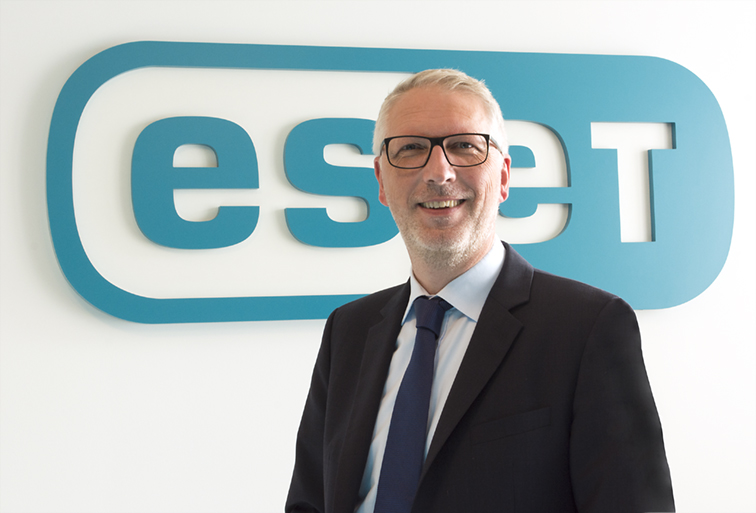 14:15 p.m.: Lost Sovereignty? Digital Sovereignty in the Context of Cybersecurity
Markus Bartsch, TÜV IT
Thorsten Urbanski, ESET Deutschland
Content of presentation
Digital sovereignty can only be ensured if measures are implemented that protect against or prevent unauthorized data access or, in the case of particularly complex digital applications, at least detect such unauthorized data access.
But what is required for this? What is meant by the buzzword digital sovereignty and what is required in the context of the factually changed geopolitical situation?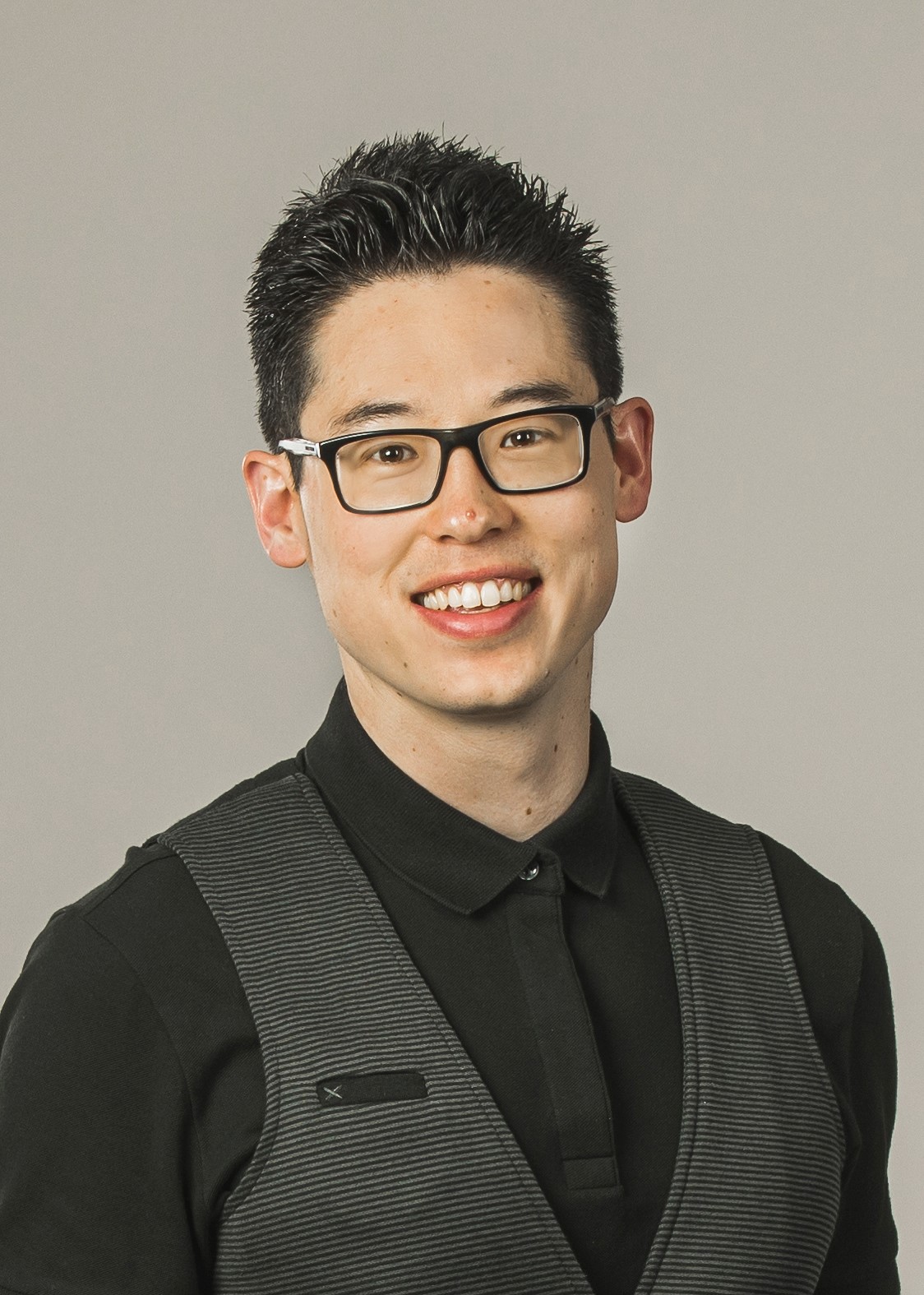 14:45 p.m.: Supply Chain Regulation and EU Chips Act: More Hardware Sovereignty by Legislators?
Prof. Dr. jur. Dennis-Kenji Kipker, CERT@VDE
Content of presentation
More than two years of the pandemic have shown that global upheavals can have significant consequences on the provision and availability of trusted hardware and thus cybersecurity. German lawmakers have addressed this issue through so-called "guarantee declarations" for critical hardware components with the IT Security Act 2.0, and EU lawmakers presented a comprehensive regulatory instrument to (re)establish European hardware sovereignty with the EU "Chips Act" in February 2022. On paper, the legal concepts sound good - but are they actually capable of achieving the lofty goals, or are they not rather just associated with considerable additional expenses for companies without any concrete output for the security and availability of systems? Accordingly, the presentation outlines the new regulations and subjects them to a critical evaluation.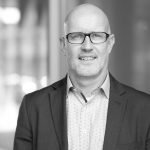 13:45 p.m.: Security and Digital Identities in a Digital World
Markus Schaffrin, eco.Association
Content of presentation
Together with the research and analyst firm techconsult, the eco Association has investigated the following: How do companies, citizens and public authorities rate the potential of digital identities? Authors and experts will present the results.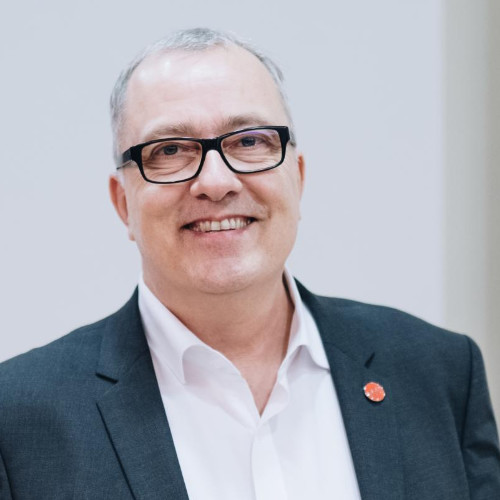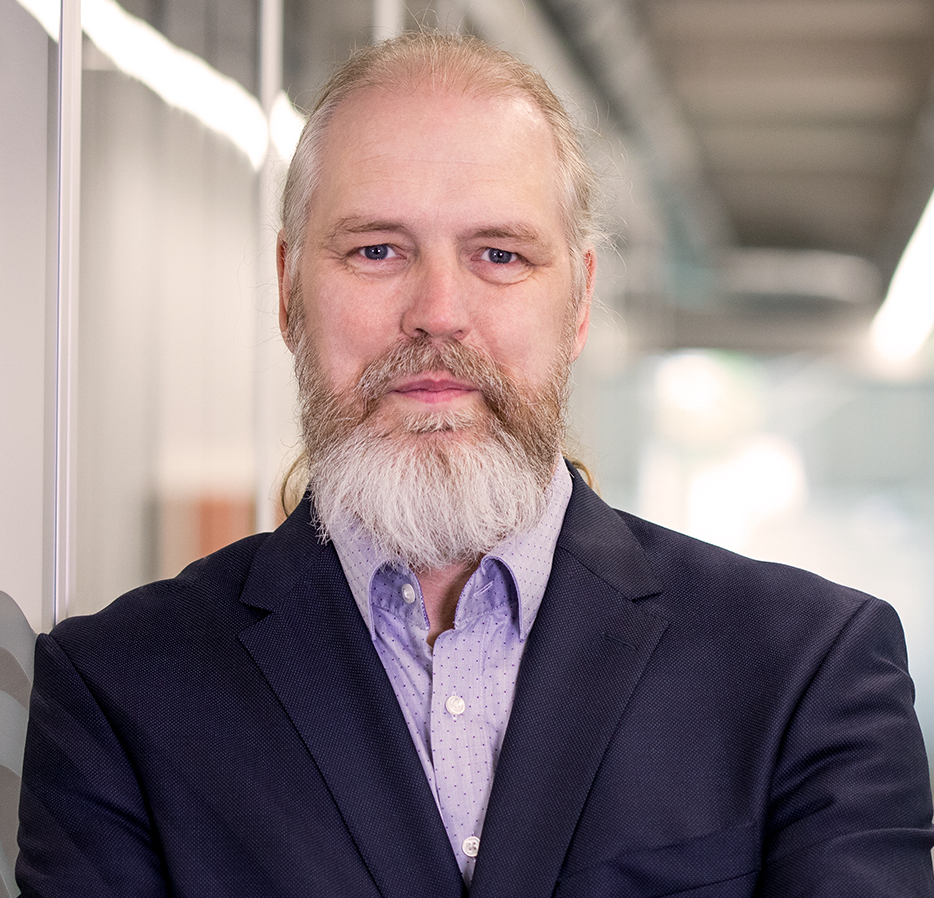 14:15 p.m.: Panel "Digital Responsibility Goals – it's all about trust"
Andreas Weiss, eco Association
Ralf Benzmüller, G Data Cyber Defense
Content of presentation
The baseline for sustainable use of innovative technologies and digital providers is trust. Only when it becomes clear that manufacturers, operators and users also take responsibility for the consequences of their actions can the necessary trust develop. Identity Valley and many people from research, industry and NGOs have developed seven Digital Responsibility Goals (DRG7):
1 Digital Literacy & Access 2 Cybersecurity 3 Privacy 4 Data Fairness 5 Trustworthy Algorithms 6 Transparency 7 Human Responsibility and Identity The DRG7s follow the tradition of European value culture and provide orientation and framework in the digital space. To make the DRG7s actionable and measurable, five guiding criteria have been defined for each goal. Their maturity is assessed on a scale and results in the Digital Responsibility Index (DRI). This makes the implementation of the individual goals measurable. The assessment with the DRI is shown on the basis of Gaia-X.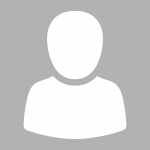 15:15 p.m.: History Repeats Itself (for those who don't learn from it)
Felix Lindner, Recurity Labs GmbH
Content of presentation
In the beginning, security was by no means an issue. In the very beginning, everything was kept under the strictest secrecy and was punishable by military law! Security only plays a role when the threat of punishment no longer has any effect: It is an expression of the resilience of an overall system, even in the face of internal weaknesses and failures. It is an expression of a system's freedom, it is a promise both internally and externally.
A historical excursion to sights of vulnerability genres inhabiting different zones of the CIA triangle often helps in the view and measurement of the current and future challenges in an appropriate context. That is what this keynote seeks to provide.
Workshop 1, 11.30 - 13.30
Email - Secure Deliverability and Prevent Identity Abuse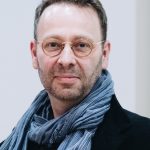 Patrick Ben Koetter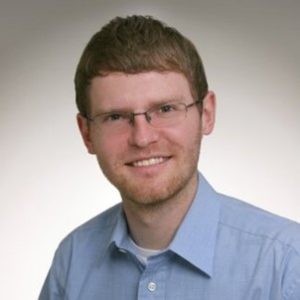 André Görmer
Content
What is "Email Authentication" (SPF, DKIM, DMARC)? What problem is it trying to solve and why do I really need it?
In this workshop, the leaders of the E-Mail Competence Group, André Goermer and Patrick Ben Koetter, will shed light on legal basics, technical implementation and, most importantly, the right way to implement SPF, DKIM and DMARC.
Content:
What is DMARC / DKIM / SPF and why do I need these?
How do I implement Email Authentication correctly, what do I have to pay attention to?
What changes will there be for monitoring?
How can GDPR compliance be ensured?
Which software can be used?
What changes will there be for the DNS infrastructure?
About the speakers
Patrick Ben Koetter
Patrick Ben Koetter has been an expert in the field of email for 25 years. He heads the Competence Groups "Email" and "Anti-Abuse" of eco and is, on behalf of the BSI, author of the upcoming Technical Guideline TR-03182 "Email Authentication".
Workshop 3, 15:00 - 17:00
Cyber Incidents from an Insurance Perspective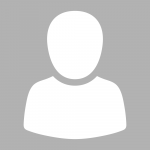 Andreas Reinhardt, Dr. Ellwanger & Kramm Versicherungsmakler GmbH & Co. KG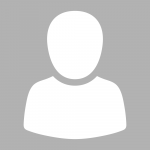 Andre Hartmann, AXA AG
Workshop 2, 15.00 - 17.00
Lego® Serious Play® as a moderative tool for team mission, sounding boards and planning sessions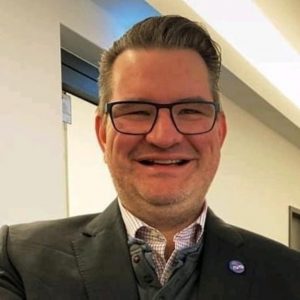 Marcus Beyer, Swisscom
Content
As an open source method, Lego® Serious Play® (LSP) offers "thinking with your hands", creates a shared experience, a vivid basis for discussion and, above all, a shared commitment to the selected issue. In principle, the LEGO® Serious Play® method is suitable for understanding complex problems and then developing suitable approaches to solving them. With the help of LEGO® bricks, unconscious experience and knowledge potentials are uncovered, which are ideal prerequisites for innovation developments. LEGO® Serious Play® is a structured process that builds on itself.
Participants build a model, which first acquires meaning through storytelling. Subsequently, the model is deepened and reflected upon through questions. This leads to a sustainable and common understanding. Interpersonal aspects fade into the background, as the discussion is about the model and not about the person.
Workshop 4, 09.00 - 11.00
Hacking Gamification – From Zero to Admin Pwned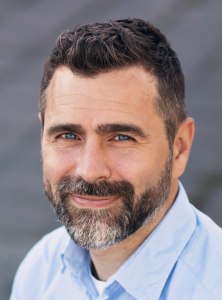 Joseph Carson, Delinea
Content
This is a journey inside the mind of an ethical hacker's response to a ransomware incident that brought a business to a full stop, and discovering the evidence left behind to uncover their attack path and the techniques used. Malicious attackers look for the cheapest, fastest, stealthiest way to achieve their goals. Windows endpoints provide many opportunities to gain entry to IT environments and access sensitive information. This session will show the attacker's techniques used and how they went from zero to full domain admin compromise that resulted in a nasty ransomware incident.
The participants learn:
How attackers gained access to a system
Established staging
What tools were used
What commands were executed
How the ransomware was delivered
How AD elevation was achieved
About the speaker
Short CV
Joseph Carson, Chief Security Scientist & Advisory CISO at Delinea, is an award-winning cybersecurity professional and ethical hacker with more than 25 years' experience in enterprise security specialising in blockchain, endpoint security, network security, application security & virtualisation, access controls and privileged account management. Joe is a Certified Information Systems Security Professional (CISSP), active member of the cybersecurity community frequently speaking at cybersecurity conferences globally, often being quoted and contributing to global cybersecurity publications.
Workshop 5, 09.00 - 11.00
IT-Forensics Readiness Workshop - Tracking the Attacker Undercover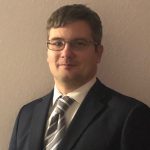 Marcel Schäfer, IT-Sachverständigenbüro Schäfer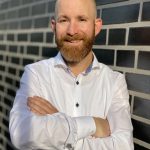 Volker Wassermann, bridge4IT
Content
In this workshop, the following topics will be covered:
Sharing experiences of tried and failed forensics concepts
First-aiders for occupational security is self-evident, why not for IT?
First aider principle quickly explained: what must be included?
Use of authorities and investigators
Content of an emergency plan / Simple first implementations
Crisis team or going it alone?
When is the right time to involve an IT forensic expert?
Legal issues (no legal advice in terms of the German Legal Services Act - RDG)
About the speakers
Two IT forensic experts from NRW have extensive experience in the investigation, analysis and presentation of data from cybercrime offences. Marcel Schäfer and Volker Wassermann are also IT experts, have been cooperating for several years and advise customers on strategic IT decisions. They train employees of IT departments in the topics of awareness and IT forensic readiness. Both are also regularly involved in the working groups of the eco Association, as well as the Information Security CG of networker.nrw with their existing expertise. Both have the goal of preparing companies and their IT departments for incidents and emergencies, but they also help today in numerous cases where it is often already too late. Reconstruction of facts, attack scenarios and clean-up work are daily business. Likewise, both are active as external data protection officers and use this expertise to handle data from incidents in a legally compliant manner.
Information on Ticket Booking
Prices
Workshop 1, 2 and 4:  €49.00 each
Workshop 3: free-of-charge
Precondition
A workshop ticket can only be purchased in combination with a ticket to the ISD.
Ticket booking
In the first step, book the ticket for the conference taking place on 16 and 17 September. In the next step, enter your participant data and then select the preferred workshop. You can register for more than one workshop.