The Gaia-X project is developing the foundation for building a networked, open data infrastructure based on European values. The networking of decentralized infrastructure services will result in a data infrastructure that will be merged into a homogeneous, user-friendly system in which data can be made available and shared in a secure and trustworthy manner.
For the start of concrete Gaia-X operations, the central Gaia-X Federation Services are required in order to establish Gaia-X Ecosystems based on them and to enable the coordinated provisioning of Infrastructure Services, Interconnection Services and Dataspace Services.
The following core components are required for this:
Identity & Trust
Federated Catalogue
Sovereign Data Exchange
Compliance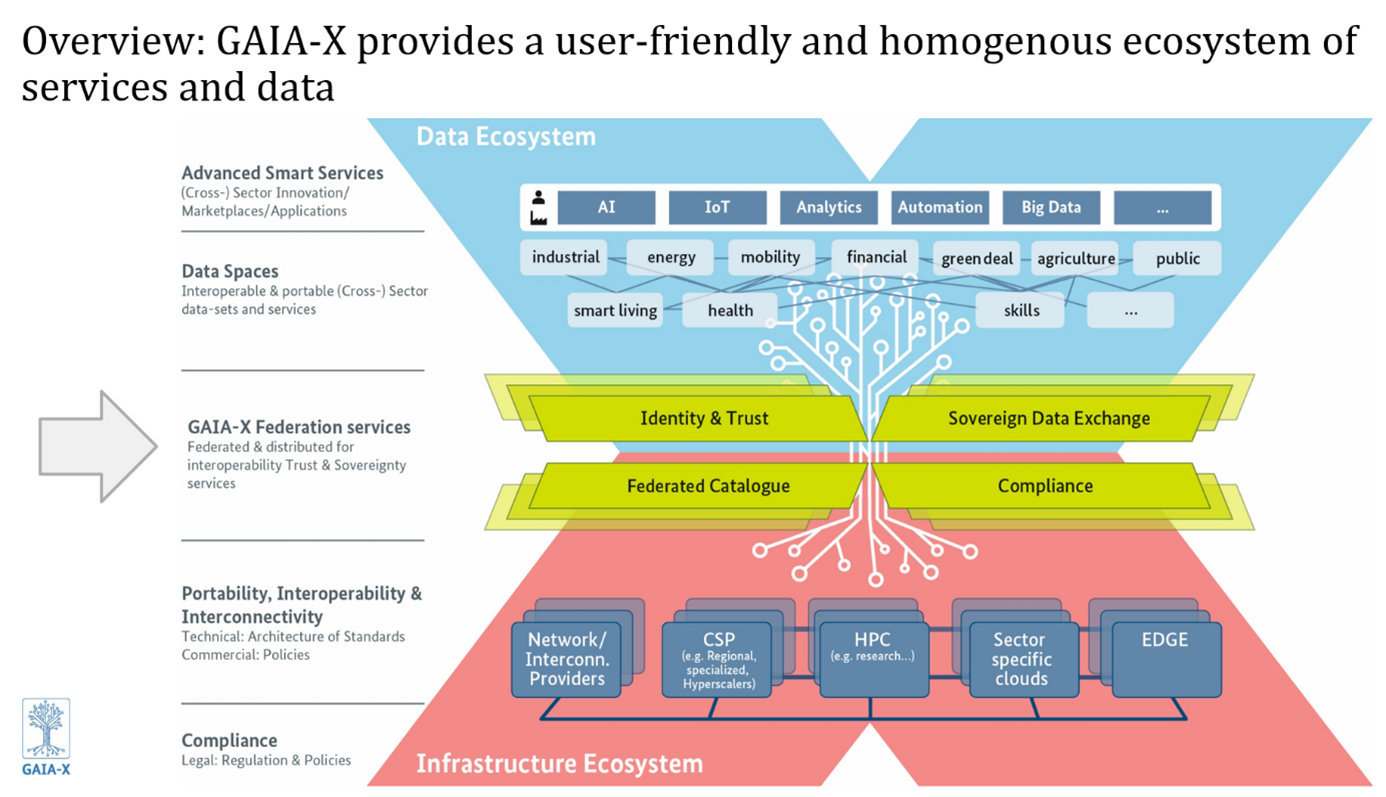 In addition, there is an integration layer that provides access to the federation services and their interaction. It also provides exemplary methods for service orchestration and provides a requirements description for the respective service providers. The Federation Service Integration & Portal layer includes:
Registration procedure
Gaia-X Service UI and Workflow Engine
Orchestration procedures (Infrastructure, Interconnection, Dataspaces)
Interface services for external connections
Partner companies are now being selected for the technical implementation of Federation Services as part of a funded project. Find out more about how to apply soon.