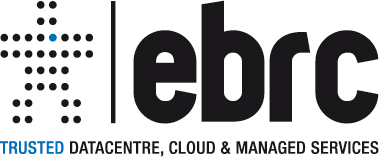 ebrc's vision is to become a European Centre of Excellence in the management of Sensitive Information by guaranteeing a unique "One-Stop-Shop" offering end-to-end ICT Trusted Services.
ebrc Service Portfolio is built around five strategic, integrated and global offers:
Trusted ICT Managed Services
ICT Agile services to boost your business
End-to-end management of sensitive ICT infrastructures, from the architecture design and the implementation to the daily operations and future developments.
Trusted Cloud Europe Services
Technology as a Service, enabling fast & secure business deployment
Flexible infrastructure management through Infrastructure as a Service (IaaS) and Platform as a Service (PaaS) solutions as well as Trusted Back-up & Restore Services.
Trusted Resilience Services
Overcome increasing risks and uncertainty
Design, implementation and management of Business Continuity Solutions coupled with the management of ICT security based on resilient infrastructures.
Trusted Advisory Services
Turning business challenges into competitive advantages
Guidance and advisory in management of ICT risks and ICT Outsourcing.
Trusted Data Centre Services
An advanced ICT environment to support your business
Full Data Centre Services based on redundant Tier IV infrastructures for maximum security and availability.
ebrc Trusted Services are based on:
-      Tier IV certified Data Centres
-        eco Star Audit Certifications
-        ISO 27001 (INFORMATION SECURITY STANSARD) certification
-        ISO 20000 (IT SERVICE MANAGEMENT STANDARD) certification
-        ISO 14001(ENVIRONMENTAL MANAGEMENT SYSTEM) certification
-        ISO 9001 (QUALITY MANAGEMENT SYSTEM) certification
-        PCI DSS Level 1 (PAYMENT CARD INDUSTRY-DATA SECURITY STANDARD)
certification

In the framework of the PFS (Professional of the Financial Sector) status, ebrc meets the requirements of the CSSF (Commission de Surveillance du Secteur Financier in Luxembourg), and is therefore allowed to operate ICT services for banks, financial institutions and investment fund companies. These qualities and security requirements are considered as best practices within ebrc and are to be met for any client managing sensitive information (e-commerce, hospitals & bio banks, international institutions, public sector, industry, SMB, etc.).
From Data Centre Services to integrated Cloud Computing and ICT Managed Services, ebrc ensures the end-to-end warranty of its Clients' business and promotes Luxembourg as the European capital of Business Resilience and ICT Trusted Services.